Courtesy WCSCD.
Towards the New Future
A collective reflection around the Belt and Road Initiative (BRI)
As you go… roads under your feet, towards the new future is a long-term project and research inquiry initiated and conceived by Biljana Ciric, that reflects on the Belt and Road Initiative and how it will alter the aesthetics and practices of everyday life in different local contexts of Ethiopia, Serbia, Slovenia, Uzbekistan, China, Kazakhstan.
The inquiry research cells include What Could Should Curating Do (Belgrade), Moderna Galerija (Ljubljana), Rockbund Art Museum (Shanghai), Guangdong Times Museum (Guangzhou), ArtCom (Astana), Robel Temesgen and Sinkneh Eshetu (Addis Ababa), and The Public Library (Bor). The participants are Zdenka Badovinac, Robel Temesgen, Larys Frogier, Sinkneh Eshetu, Marija Glavas, Berhanu, Aigerim Kapar, Jelica Jovanovic, Hu Yun, Jasphy Zheng, Dragan Stojmenovic, Nikita Yingqian Cai, Robert Bobnic and Kaja Kraner, Aziza Abdulfetah Busser, Alex Ulko, Brett Neilson, Ash Moniz, Yabebal Fantaye, Salem Makuria, and Biljana Ciric. The following is a report of the first symposium.
Envisaged as a site of alternative thinking, As you go… roads under your feet, towards the new future, is a collaborative project and research inquiry that takes place over three years (2020–2023). Organized by Melbourne-based curator and founder of WCSCD Biljana Ciric, it reflects on the Belt and Road Initiative (BRI) and how it will alter the aesthetics and practices of everyday life in the local contexts of Ethiopia, Serbia, Slovenia, Uzbekistan, China, Kazakhstan. Against the backdrop of the original Silk Road and China's significantly expanding economic and political influence, Ciric and a team of researchers including artists, writers, anthropologists, architects, and activists invoked new ways of thinking about space as well to offer the public an educational framework for engagements with our contemporary worlds, interwoven with the social, the historical, and the spatial.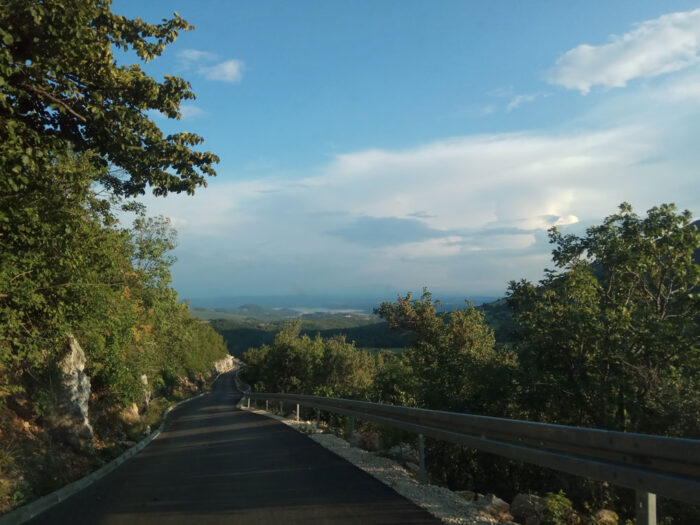 As you go… roads under your feet, towards the new future engineers a different kind of group exhibition experience for viewers. During the 6-day online symposium (held from 22 to 31 March 2021), the organizers and fifteen participants' research papers containing images, documents, and videos were presented in powerpoint slides, and broadcast on the Internet. Indeed, from the beginning, the Symposium—apart from examining the political, cultural, ideological, social, artistic and economic implications of the large-scale, international investment project epitomized by China's Belt and Road Initiative —has had its own political agenda; it has operated as a forum for the discourse of otherness, centre and periphery.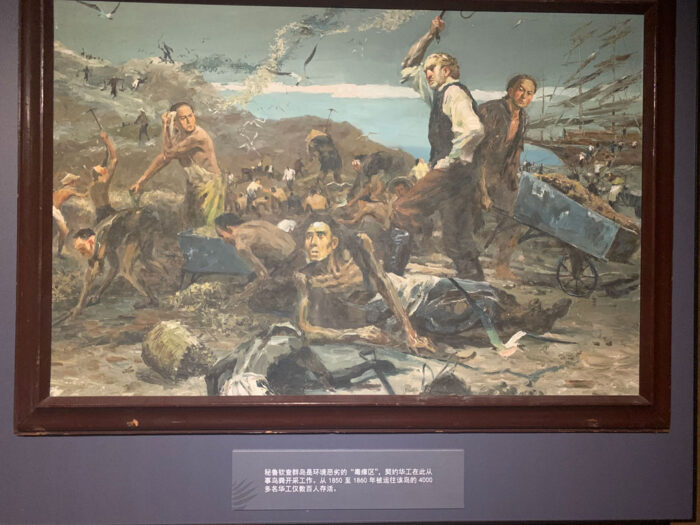 A futuristic newspaper, Addis Newspaper: The Chinese Issue, January 2050—a contribution to the project by Ethiopian artist Robel Temesgen—marks the 101th anniversary of the founding of the People's Republic of China and the completion of One Belt One Road. Since its inception in 2014, Temesgen's newspaper has taken an imaginary approach to the latest news, rumours and speculation from within Ethiopia. His latest edition "reports" on the obviously fictive exhibition Looking Back: One Belt One Road, 2013–2049 (slated to open in January 2050 in Hong Kong) as it witnesses a shared history or a shared world. Filled with objects, symbols or simply Chinese characters and Amharic letterings in red and black ink, this special edition features forms and figures which include three fluttering Chinese flags, a bellowing volcano, a self-portrait of himself as an old man, and other angular shapes such as the guitar, hand grenade, rice wine bottle, army tank and world maps. Aside from the visual artwork, Temesgen stages himself by reading out his prose-like work on the first day of the online symposium: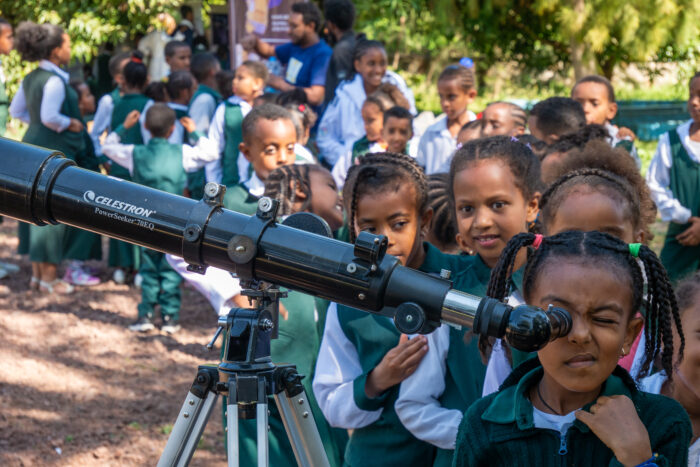 A Newspaper is Addis Newspaper.
Addis Newspaper is a Newspaper.
A newspaper must be written with hand.
A newspaper must be written in a language that comforts the writer.
A newspaper must take time.
A newspaper must be laborious.
A newspaper must be boring.
A newspaper must be exciting.
A newspaper should be a boredom encounter to news.
A newspaper must have news.
A Newspaper is News that is time sensitive.
A newspaper is time that transcends between the present, the future and the past.
On day two, Uzbek artist Alex Ulko's presentation titled Seeing the Invisible: Documenting and Interpreting China's Cultural Presence in Uzbekistan leads viewers to follow his journeys as he uses specific sites and sceneries as memory aids, iconic landmarks for a remembrance of things past and gone by: the history of Russian colonization (1868–1917) and Soviet Uzbekistan (1924–1991) still etched into the minds of citizens; the growing presence of Chinese and Chinese restaurants, accompanying advertisements and posters in downtown Uzbekistan; a vague personal recollection of Chinese landscape and scroll paintings, his favourite books on Chinese Imperialism and familiar ceramic tea bowls since childhood; and then, a look back to the Chinese investment projects scattered throughout the country; and finally, a glimpse at the "eye of power" to be seen in the Confucius Institute in Samarkand, the bronze sculpture of Confucius visibly celebrating Chinese culture and language in Uzbekistan.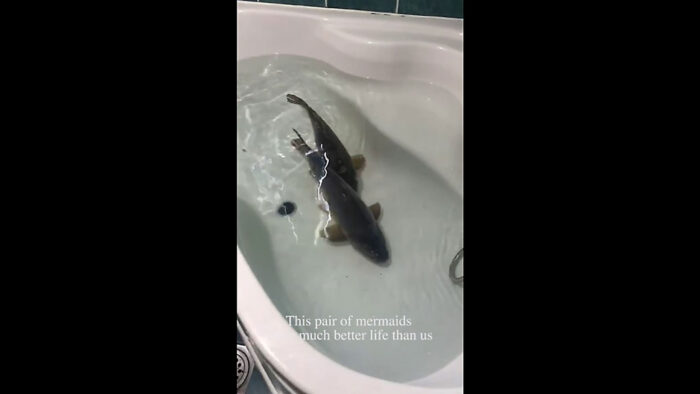 Everything in As you go… roads under your feet, towards the new future I Symposium speaks of multiple worldviews, worldviews made up of the experience, memory or mythologization of at least two different cultures. One of the most vivid episodes of the contemporary comparison of Serbia and China, for example, is offered by Chinese artist Hu Yun, who has completed his research based on Zijin Bor Mining case study and the real-life story of Chef Qiu (who then arrived at Bor without any knowledge of the local context, and who speaks only Mandarin and Hokkien). In Hu Yun's video scenarios of Chef Qiu, the artist captured the latter exploring this new terrain of the "midnight sun" and seeing in it a mixture of the real and the imagined—from his snow-covered kitchen in Serbia, his home bathtub filled with large swimming carps (due to frozen pond), to his Mandarin-speaking cooking class where the chef introduces the ingredients of Chinese style rich pork belly authentically cooked in big wok over a large fire, juxtaposed against a flurry of gregarious Serbian chatter heard in the background.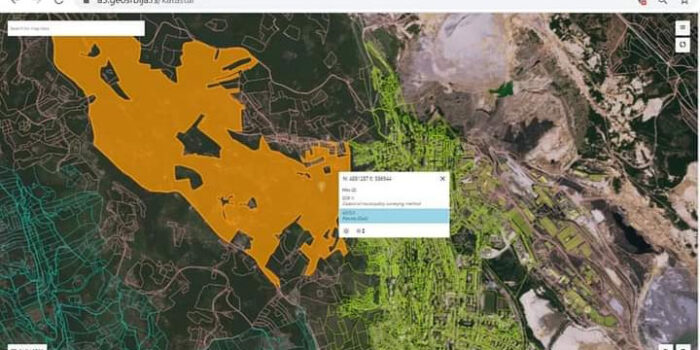 On the third day of the 6-day live stream symposium, Belgrade-based architect Jelica Jovanovic—through her slide presentation titled Infrastructuring the Region. Materiality and Intangibility of the New Silk Road in Serbia—examined the cases of Bor Mining and Smelting Basin, as well as the developments done by the China Road and Bridge Corporation on the railway reconstruction of the Serbian portion of the Pan-European corridor E75. Through a sequence of topographical photographs of the copper mine and nearby lakes, she presented a vividly blue-green coloured, architectural case study of the contaminated water, the disappearing Krivelj stone on the mountain top (slowly destroyed by mining activities), and the white and grey dust-filled polluted air enveloping Bor—all of these forever changing the city's landscapes and aesthetics. In her engagement with this somewhat traumatic place, Jovanovic reconfigures the citizens of Bor's lived spaces as potentially nurturing places of resistance, real-and-imagined, and breeding battlegrounds of Serbians versus Chinese, white versus yellow, labour versus capital.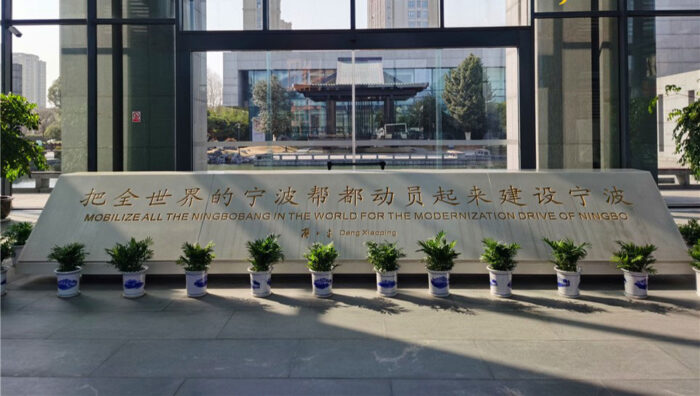 For Ciric and her collaborators, the BRI, as China's massive infrastructure project that would stretch from East Asia to Europe—is a place of critical exchange that transcended territorialization, a space open to a multiplicity of perspectives. At the same time, it reminds of Edward Soja's notion of "thirdspace": as a meeting place, a hybrid, multi-sited, and contradictory territory. For curator Nikita Yingqian Cai who presented her research on the fifth day of the symposium, thirdspace also opens up a multi-layered concept of As you go… roads under your feet, towards the new future—as she inquiries how the Maritime Silk Road is represented in China's state-run museums, navigating between master narratives of "feudalism, socialism, patriotism" and "free market, globalization, contemporaneity" and treading alternative possibilities. Specifically, Cai explores the micro-macro, local-global oppositions such as: (1) Ningbo Bang Museum in Zhejiang, a symbol of traditional culture and history of Ningbo and China; (2) Quanzhou Maritime Museum, a space of radical openness where the histories of Tang Dynasty and contemporary China intertwine with the Eurasia empire of Genghis Khan; (3) the Overseas Chinese Museum in Xiamen, an overlapping meeting ground for established and affluent Chinese living abroad and migrant Chinese labourers and slaves post the Opium Wars.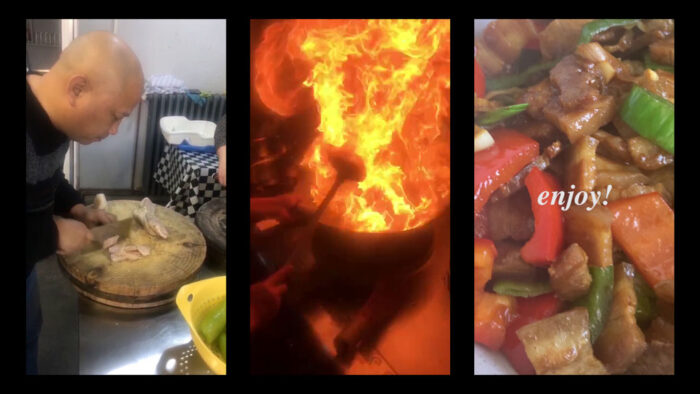 Whilst not essentializing differences, the symposium displayed its true conceptual force through its positioning of presentations and works in relation to their socio-political contexts. As Biljana Ciric explained in the symposium notes, "As you go… roads under your feet, towards the new future I Symposium is the first public moment of sharing not only our research, but also our mode of working based on relationality and interdependence that we bring with us as we move forward." In this way, to think about BRI is to think about histories of multiculturalism, traditions, and tensions, and also to think differently about space and the possibility of coexistence and winning together. The ideas of assimilation and forming alliances accounting for the interrelatedness of race, class, nationality, and gender came through in works by Ethiopian astrophysicist / data scientist Yabebal Fantaye and Chinese artist Jasphy Zheng, among others, who developed a commitment to artistic, scientific, and educational practices during such times of Covid-19 pandemic, and in the work by Slovenian researchers and lecturers Robert Bobnic and Kaja Kraner, which embraced the understanding of technology in the western context based on the case study of Bor. As you go… roads under your feet, towards the new future I Symposium ended with a round table discussion that initiates new pathways for exploring specific geographies of the contemporary world, and importantly, to open our minds to new possibilities in everyday life and intimate communities.
Christine Han
is a Singapore-based art writer. She was previously the contributing editor at World Sculpture News and Asian Art News. Her writing has appeared in Artforum, ArtAsiaPacific, Flash Art, Mousse, Art-Agenda, Ocula and Sculpture Magazine. She holds a master's degree in Asian Art Histories from LASALLE College of the Arts, Singapore.