IG @moiriki
Who Is Ruth
A collector of writings
I am a friend. A virtual friend. I am the ideal companion who reveals your writing to the world. I am now free from the frustration of broken promises. I am in perpetual motion. I approach texts ardently, I move away from them so that I can observe them with reasonable distance. I slip under them, into them. I move towards all those authors who write like racehorses. I move quickly, I advance ahead of the soldiers in an assault, I take off with airplanes, I fall on my back and get up at the same time your body falls and gets up. This is what I am, a reliable container that collects chaotic maneuvers, recording texts one after the other, assembling them in a patchwork. Freed from the constraints of time and space, I organize each text as it can best read. My route is that of a conception of writing and reading where my pleasure and yours are at the centre. I can make you rediscover texts you were convinced they were dust by now.—Ruth's free interpretation of the Kino-Eye manifesto by Dziga Vertov (1923).
I was made by a woman. Maybe it is obvious. What man would give a female name to his dearest project? Even if this might be somehow evident, it has to be mentioned because I was born with and from the typical spontaneity of a female soul. I mean, at least, my first name—it came out naturally, without thinking about it too much. She wanted a proper name. She wanted a short name. Aware that a long name doesn't stick to one's mind that easily. A bit like the "Massimiliano" in Troisi's Ricomincio da tre: "Ma-ssi-mi-lia-no". Too long. As it is being spoken, it has already vanished. And so, just to avoid other people's problems and future laziness from the start, I was named RUTH. She wanted a proper name that had nothing to do with what I am made of. No, she simply doesn't like being didactic. And still, how much she likes the narrative. But that must be fractional, detailed, broken, chaotic—absolutely non-linear.

As often happens then, it is only after a fait accompli that meanings can be retraced. As a noun "ruth" is "a feeling of pity, distress, or grief". Ruth as a name comes from the eponymous heroine of the eighth book of the Old Testament and is generally equated with the Hebraic רְעוּת (re'ut): companion. I would say that is perfect, as is always the meaning that inhabits things.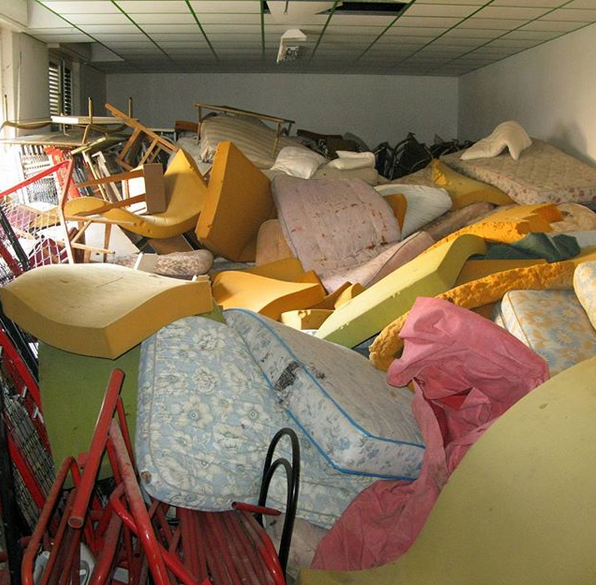 I am made up of four parts, which are not separated from each other but rather the result of a need for schematization in chaos. I would say that I have four arms; or four heads? I don't know. I have them to help her, to help you.

Even the names of these four minds were born spontaneously, although with a vital help from the only counterpart I had during my gestation phase, which was not so long after all. The period before that was the most complex one. I kept mumbling in her head for a long time, then was denied, then grabbed again. One day a great light was directed on me and simply from there on everything went smooth.
Recently, I almost turned into a failure, to be added to many others, but, since I also take care of rescuing small and large crashes, it just didn't seem appropriate. To turn me into ashes at the moment of my greatest splendour would have been too much.
And here I am, simple after all, very simple.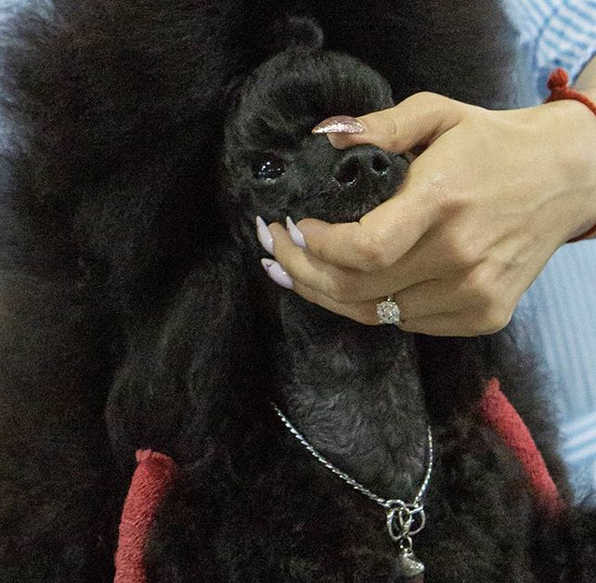 I am a container. Initially I even wanted to build an expansive and retroactive virtual archive. Then I realized I'd rather keep fluid. I contain writing. I contain writers. They are my favorite. Coming from contemporary art at first I wanted to stay there and devote myself to it exclusively, but in a long mental monologue a pure joy appeared meanwhile, and never left. The joy of experimentation and, ultimately, the legitimate right to contaminate oneself. Consequently, just one mind out of the four has been dedicated exclusively to contemporary art texts. Let me introduce it to you. Its color is yellow, like the postal service, because its function is to deliver to the screen of some curious readers some texts that have been entrusted to me. It is called Yellow Dog: it is faithful and carries among its jaws all those critical texts produced over the years, which all too often belong to grey literature alone. Apart from the wonderful term—grey literature—I would say it is time to make them bright yellow! Critical texts, therefore, produced by hundreds, read perhaps by dozens, almost entirely left in drawers.

The mind called Hungry Ghosts is magenta; it cares about all those who have big writing projects, that for various reasons unfortunately never got published. To these are added all those texts written by those in need to put on paper thoughts that later lead to research and real essays; these are the real hungry ones!

The acid green (a bit didactic, I know) is given to the Free Spirits. The free spirits are still unripe but very eager to write, and will probably find their first public layout here. They give me endless joy, that's the enthusiasm and the energy I need.

The news are painted blue, not so much because they are new commissions but because they can present different points of view on things, linguistic experiments, personal outbursts, new analyses: indeed, Brain New.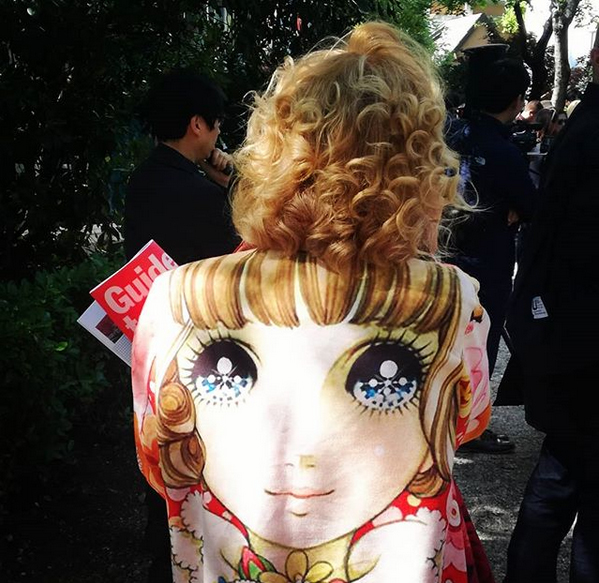 Let me make one thing clear. I have no other intention than to be a container of what is already existing. I aspire to give a proper shape to what I collect: I am open to texts that have been betrayed, that no longer have the courage to want to be read and require cuttings and edits; with the help of images, some might take on a new look; yet some others simply are—they finally exist. What I collect also intends to be as close as possible to its original form; I don't dare to twist it just to make myself beautiful, I need no make-up: when the texts are written only in the mother tongue, they can stay and find their rightful place.

I could write down many words about the frustration and failure of translation but I received one on the subject by the wonderful (and very hungry) Allison Grimaldi Donahue that I want to share with you here, on NERO, who is acting as my personal Yellow Dog in shedding more light onto me as I hope to be read.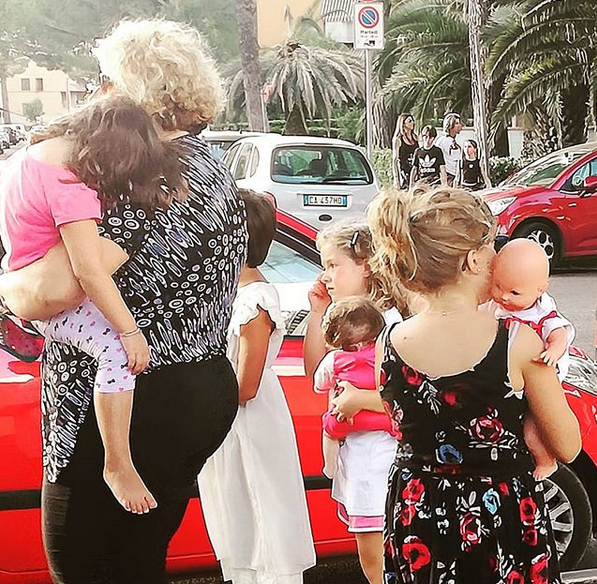 I'd like to close by saying that I welcome you with open arms. I feel so much pleasure in reading, editing, uploading you from a document to your dedicated page, as if I myself was the initiator of a process of transformation—from larva to butterfly. What moves me almost to tears is that sometimes the larva has been waiting for decades—there is where I really feel the magic.

Yet, everything was so simple.

My home page looks cool but my internal pages are modest, sometimes not that functional, but all I want is to be read. Then, well… Between the a priori construction of a website's architecture and its implementation and its real testing many surprises can be found; some of them could be corrected, others not. In order to prevent any more year going by, I was born: in the pre-pandemic my names, my architecture and my home were already there; then, struggling with endless losses for my noun to mean "a feeling of pity, distress, or grief " to become absolutely pertinent, to close my four minds I concentrated spasmodically. All I had to do then was to get in touch with you, for the sorcery to be accomplished. I would not have been born without the help of artbio.net. As much as I enjoy it, I don't understand coding at all.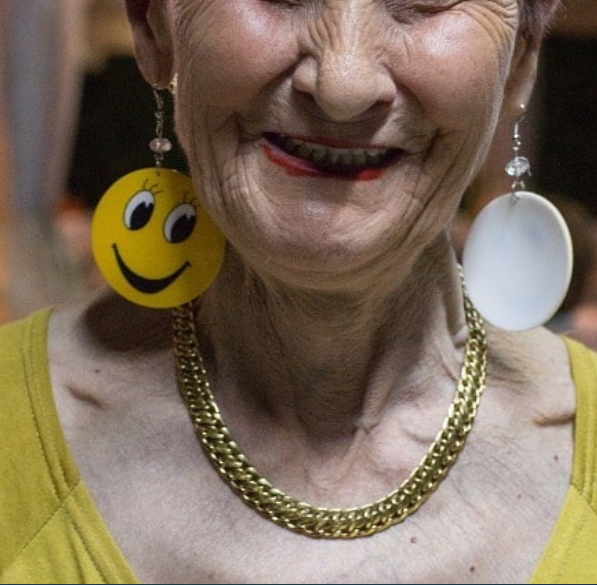 Last but not least. The surreal world—in fact, far too real – that gives visual vibes to this introduction is the work of Moira Ricci and her daily shots that say a lot about her gaze. I hope will also become your friend and companion not only in this reading but perhaps in all the comforting forthcoming dreamlike apparitions.
Now, it is time to leave you to the reading of Translation as the Failing Test by Allison Grimaldi Donahue.
Write to me, I always reply!
Manuela Pacella
is an art historian and critic. As a freelance curator she works on cultural exchanges between Italy and some countries in central and northern Europe. In particular, she is an expert on the Northern Ireland art scene where she has been working since 2011. Currently she teaches at IED and the Fine Arts Academy in Rome and she is the ideator and curator of the monthly online column
Tell me stories!
on Flash Art Italia as well as of the website Ruth.