Alina Popa, This Body of Drawing, The Naked Word at Centrale Fies, Installation view. Photo Alessandro Sala.
The Naked Word
The naked body for reciprocal vulnerability
Curated by Simone Frangi and Barbara Boninsegna The Naked Word is a group exhibition with works by Marco Giordano, Jota Mombaça, Tarek Lakhrissi, Florin Flueras, Alina Popa currently on view at Centrale Fies.
The exhibition The Naked Word takes its title from the essay The Naked Word: The Trans-Corporeal Ethics Of The Protesting Body, written in 2010 by feminist materialist theorist Stacy Alaimo. In this essay, Alaimo seeks to understand, by intersecting post-human perspectives and performance studies, how the "naked body" functions within protest events related to environmental justice, the right to health, and queer politics.
According to Alaimo, the nudity of the human body exposed in protest can be interpreted as "an ethical performance of vulnerability, the allied and reciprocal vulnerability of human/animal/environment." ln this sense Alaimo reintroduces the term "trans-corporeality" in the essay, which she herself coined to emphasize the correlation of human bodies not only with each other but also with non-human creatures and other physical landscapes. In her understanding of nudity, the human is thus a fleshy material, akin to and connected, if not indebted, to many other forms of flesh. In this space of ethical and political reflection, international artists come together, reshaping the idea of carnal interdependence and the possibilities of trans-corporeal protest and insurrection.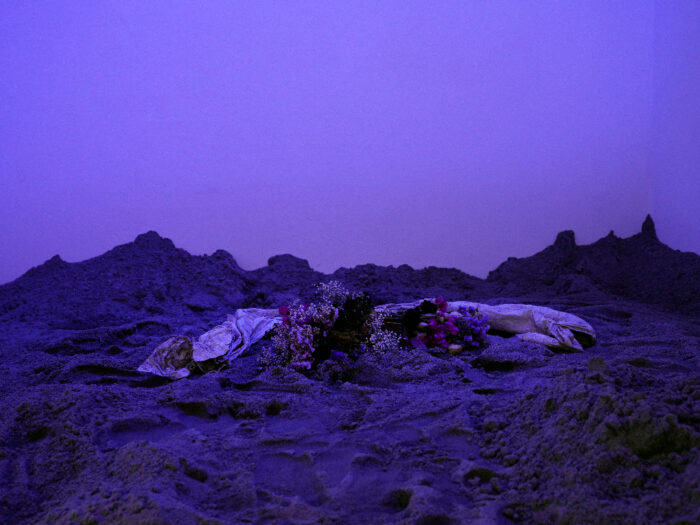 The performative group show gathers the artworks of Marco Giordano, Jota Mombaça, Tarek Lakhrissi, Florin Flueras, Alina Popa.
Tarek Lakhrissi presents Unfinished Sentence Il: a light and sound installation, which includes a set of iridescent spears suspended from chains. lt is both an ornamental mobile and an arsenal of theatrical weapons. Tarek Lakhrissi created this work after reading Monique Wittig's text Les Guérillères. The book was published in 1969 when the women's liberation movements in which the writer actively participated were taking place in France. lt is a tale of the struggle of a group of warriors-amazons-feminists-lesbians who attack the "myth of the woman" and literature. They constitute a collective heroine—the plural feminine personal pronoun they—in the assault on the general masculine. Tarek Lakhrissi extends this fable by providing weapons to these "guerrillas". To Monique Wittig's mythologies—which draw as much from the original stories of Antiquity as from science fiction—Tarek Lakhrissi adds those of his own childhood: the heroines of the television series "Buffy Contre les Vampires" and "Xena la Guerrière", from whom he borrows the syncretic forms of their spears, stakes, axes and other chakrams. In the same way that Monique Wittig maintains an ambiguous temporality in her tale, Tarek Lakhrissi's fanciful weapons point in all directions: they oscillate with the movement of visitors between mythological past, utopian future and contemporary reflections on queer and racialized identities. The battlefield is perhaps also that of self-construction
During the opening Tarek Lakhrissi presented Spiraling (2021), a film co-produced in collaboration with the Shedhalle Zurich. Inspired by Félix González-Torres's iconic work "Untitled" (Go-Go Dancing Platform) from 1991 and filmed in a gallery of the Haus der Kunst, Spiraling counters the building's authoritarian architecture with the powerful metaphor of the spiral. The gyrating movements of dancer Mila Furie, a queer rights activist and night performer, overlap with Lakhrissi's voice poetically recounting a coming-of-age story. The film reads like a seduction that uses poetry, eroticism, and pop culture to invert the prevailing controlling gaze and power relations.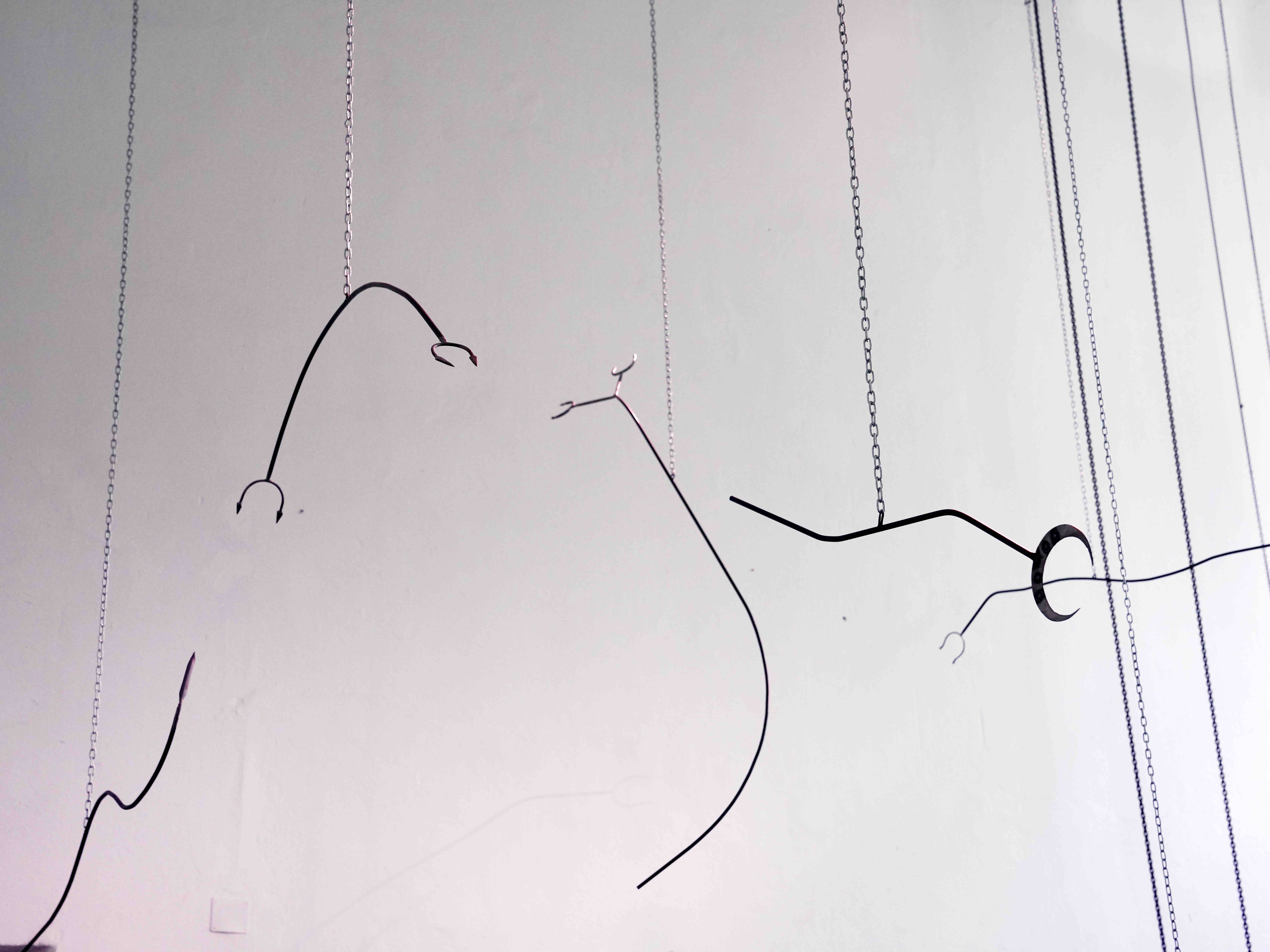 With Collapse Yoga Florin Fueras mixes Yoga with possible "negative" states as sadness, illness, anxiety, hopelessness, worry, renouncement, exhaustion, grief, boredom, decrepitude, pain, failure, fear and their traces in the body. lt collides Yoga's aims to coordination, balance, strength, straightness, flexibility, alignment, control with the body's deep desires to asymmetry, incoordination, weakness, relaxation, freedom, unbalance, abandon and collapse. lt affects the normativity of the human form. Collapse Yoga is sometimes practiced next to intimidating buildings, monuments, in charged public spaces associated with cultural stiffness, harmful ethics or bad politics. It can tune our bodies with natural, social and personal collapsing environments, affecting maybe some of them. Also with the performance the artist analyses the relation with our own bodies and how they tend to extend to the entire reality—there is a correspondence and influence between the body's politics and society's problems.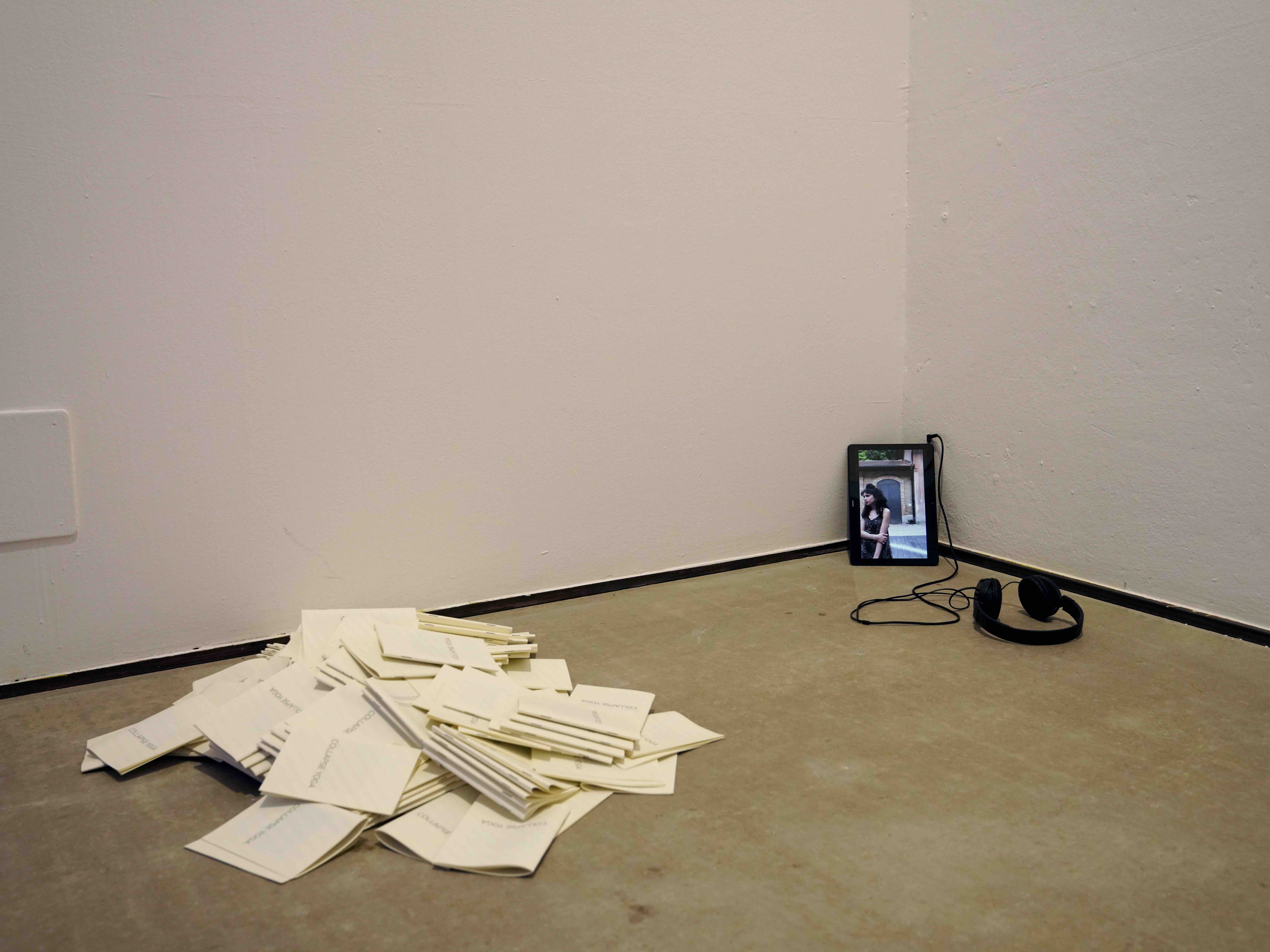 sinking could be by Jota Mombaça continues a cycle of recent installation projects in which Mombaça works with an assembly of materials including blue light, sound, and cotton textiles to inform "a practice of elemental sensing." This practice moves with, and across, bodies of water, from the Venetian lagoon to Stockholm's Baltic Sea archipelago and most recently, Amsterdam's canals. For sinking could be, Mombaça extends this material enquiry to the shoreline and the fluidity of sand, evoking the presence of the Sloterplas lake, mined for sand to build Amsterdam's Western Garden Cities. Does a dune remember the ocean? Does sand recall water's embrace? Submerged within the dunes, sinking could be are a group of metal sculptures, cut by pressurized water to the lines of the artist's drawings and wrapped with cotton textiles. For a period of two weeks, the sculptures are submerged in the canal next to the Rijksakademie, Amsterdam. The artist extends their research on water and its bodies to the shoreline and the fluidity of sand. In a practice of elemental sensing, Mombaça moves through space, performing their narrative made of questions.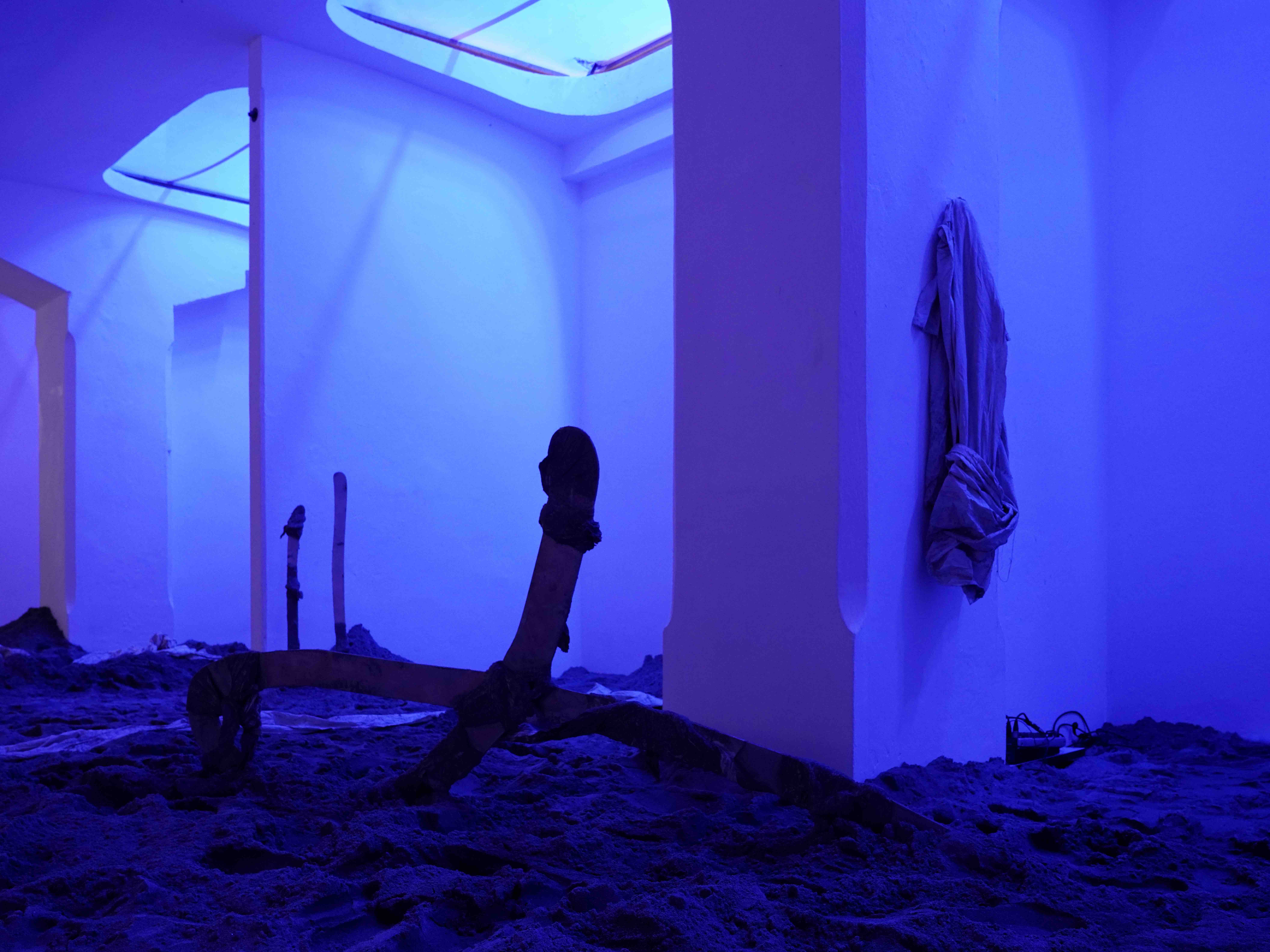 Marco Giordano's artwork Our Midst consists of a series of sculptures representing different types of flowers, which emit a sound from the interior of their corollas. An audio track composed of a spoken song composed by Luke Fowler from recordings of internal plant flows and the voice of Wojciech Rusin and transmitted by a sound exciter speaker hidden behind the wall. The texts advocate a connection between different spheres—technological, human and natural—as to rethink an imaginative hybrid that brings our contemporary instance together in a single body. Our Midst is a work that interrogates through performance the multiple possibilities of perception and sensoriality, and presents an attempt to go beyond the limits of a reality produced exclusively by anthropomorphic speculations. In fact, the work inserts the body of the user in the interval that attempts the encounter between human and non-human, in the possibility of an alliance between species. It is a liminal state in which to recognize and experience transient practices that resound through disorientating, procedural and cyclical ways. lt is the attempt of a language between diverse spaces and points of view that find a common space. In this way, the ego and the (authorial) individual's identity are annulled in the reciprocal relationships of perceptive immersion and speculative interrogation within a cavity, in the echo of a passage.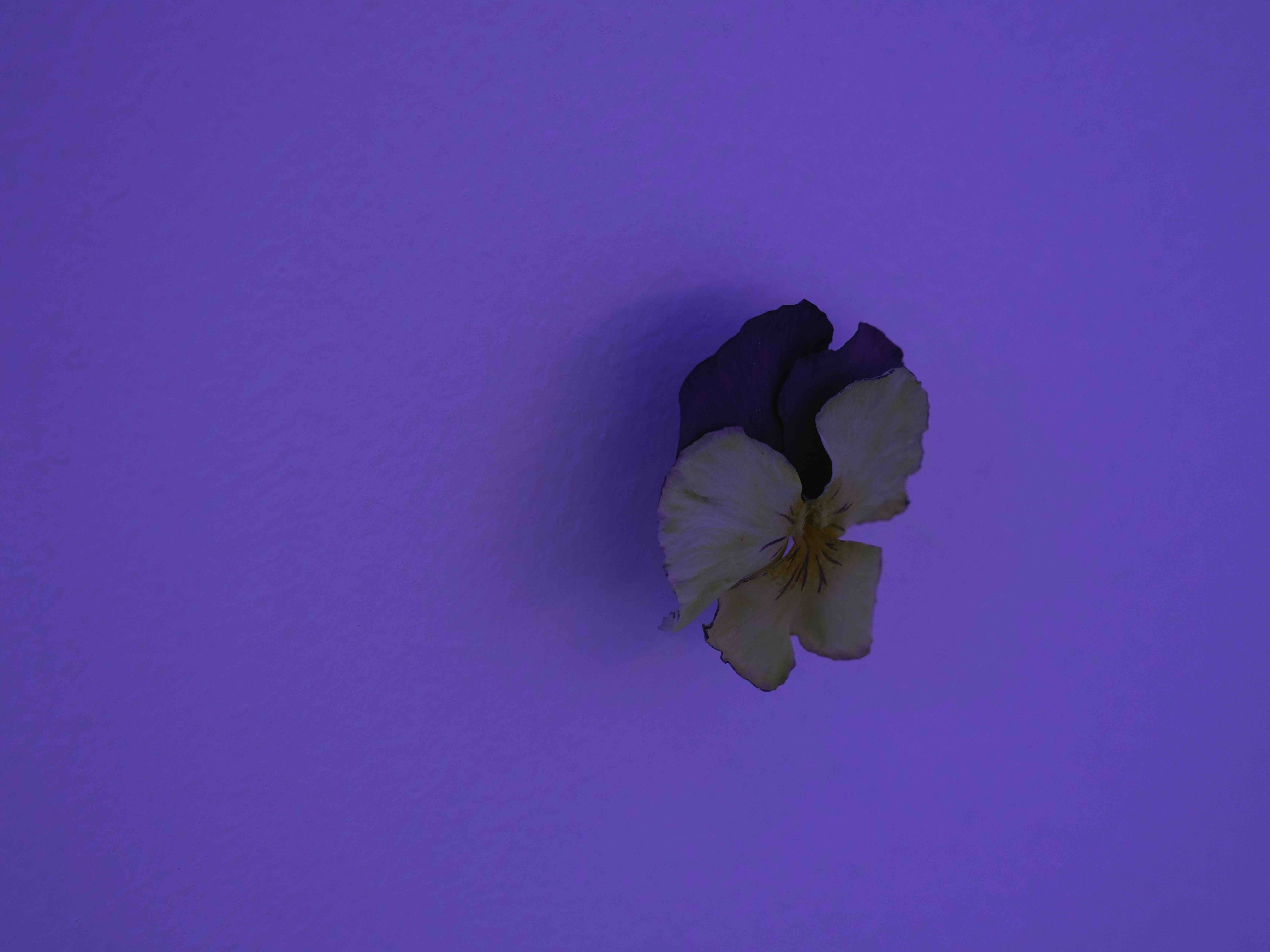 This body of drawings has been made by Alina Popa as practice, during her last weeks of life, with the sketch book resting on her chest, eyes closed. In her practice, Alina Popa cared for a place from which it is possible to have artistic consequences, without a total break-up of life and art, of the politics of production and the politics of the product, of oneself as subjectivity and oneself as performance, of the art piece and its framing. She thus found herself at the border between visual arts and performance, the white cube and the black box, writing and theory. She interrupted parties to give lectures, camouflaged life in performances and performances in workshops, chanted geometry as mystical meditation, wrote SF as a documentary gesture, and she intervened, at least once, in a public discussion to talk about jaguars. She was interested in artworks as environments more than in individual works, in mediums with fuzzy borders and spatiotemporal ruses.
Simone Frangi
is a researcher and writer working at the intersection of critical thinking, curatorial research, and education. He currently serves as Professor of Theory of Contemporary Art at Fine Arts and Design Academy in Grenoble (FR), where he founded and coordinates with Katia Schneller the Research Unit
Hospitalité artistique et activisme visuel pour une Europe diasporique et post-occidentale
 (2015-ongoing). He co-directs
Live Works - Free School of Performance at Centrale Fies
(Trento, IT) and runs
A Natural Oasis?" A Transnational Research Programme
with Alessandro Castiglioni. In 2021 he became Senior Curator of MEDITERRANEA19 - "School of Waters". In 2021 he also co-published with Lucrezia Cippitelli the anthology
Colonialità e Culture Visuali in Italia
(Mimesis, 2021).