Stefano Non, Becoming Eva, frame from Thermal Video Performance (8'44"), Spazio Gamma 2020
SOS Non-Profit
Sign the appeal!
Some of our friends are reflecting on the precarity of cultural workers and non-profit independent spaces (pre and post Covid), uniting, taking action and making demands. The editorial board receives and shares in support.
Our appeal, website and entire communication campaign are promoted by a group of non-profit associations that aim to involve all other groups, organisations, all citizens, agencies and services throughout the cultural sector in a spirit of participatory democracy rather than claiming any specific priority.
We are both individuals and professionals devoting energies, thoughts and actions towards protecting a socially strategic sector for national cultural growth, both in small municipalities and in towns as well as metropolises. We do so through a work that is often behind the scenes but substantial to each community, in a broad and accessible form.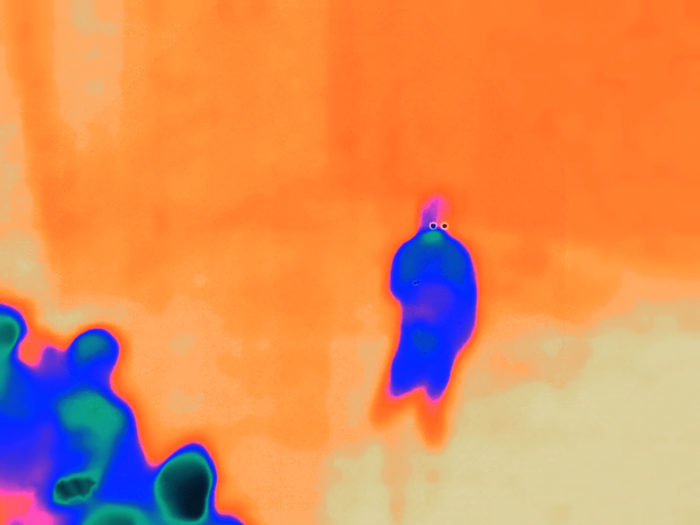 The contemporary culture sector is fed by hundreds of agencies supporting autonomous forms of cultural production, distributed throughout the national territory: small spaces, collectives and itinerant groups embracing visual arts, music, publishing, theatre, cinema and other activities revolving around the development of new languages and approaches to culture. These agencies strongly believe in social inclusiveness and the involvement of local communities, especially of citizens with limited resources. This work is carried out with great economic sacrifices on the part of artists and operators who drive them. Together we generate every day hundreds of opportunities which characterize the dynamic and heterogeneous cultural fabric of this country.
We do so and we have always done so with competence, serenity and dedication, aware that this role is often pioneering and uncertain. The spread of the pandemic for COVID-19 and the necessary containment measures implemented all over the world, put our survival at risk: the uninhabitable spaces and the ban on gatherings strike at the very heart of our activities, whose scope is public by nature.
Exhibitions, concerts, shows, lectures, conferences, presentations, screenings and other events which we have been able to guarantee, until now, in the face of considerable efforts, especially in these years of economic stagnation, have now been cancelled and in the near future will inevitably decline, putting an unsustainable burden on our ability to design, produce and offer culture. In order to be able to carry out our mission, a manner of civic commitment, we cannot stay isolated: we ask for support both from the government and the parties involved in our sector's supply chain. Below you may find a clear, direct and concrete proposal that will ensure the continuity of our existence through this difficult moment. Please sign our petition as citizen, group, or any other organisation that has our condition at heart.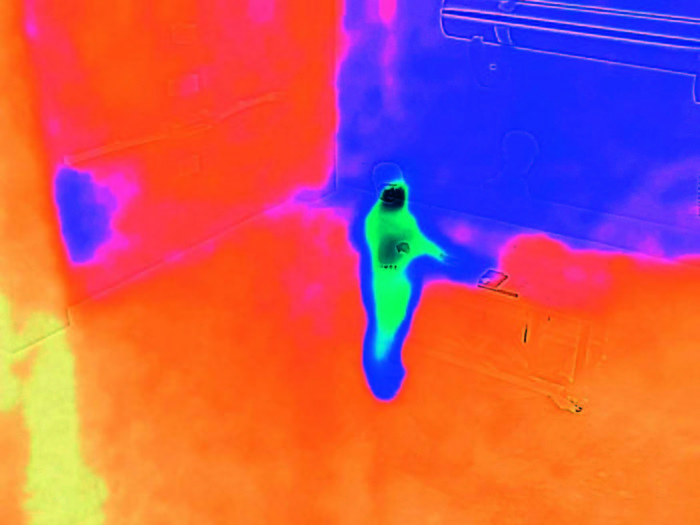 WE ASK:
1) That the Government grant a tax credit to the owners of rented properties for non-profit associations, culture and independent spaces* equal to 30% of rentals from April 2020 to March 2021 with a maximum credit limit of 6000 euros. To obtain it, landlords will have to prove that they have lowered the rent to the tenant associations by the same amount.
2) An emergency fund of 1000 euros per month for March, April and May 2020 available for cultural organisations, not beneficiaries of point 1, working in the field of live entertainment and event organisation, not receiving FUS funds and with less than 5 average employees and up to 50000 euros in turnover.
3) Tax credit for a maximum of 3000 for 2020 to cultural organisations not covered by points 1 and 2 of this request, with less than 5 average employees and up to 50000 euro turnover and in the sectors affected by the current economic and financial crisis.
4) The reintroduction of the 2X1000 income tax for cultural organizations, currently available only to political parties. It is a democratic and inclusive tool providing widespread and widespread support for the production of grassroot culture and guaranteeing its survival.