A Today at Apple program dedicated to inspiring the passions and creative potential of young people across communities in Rome
[Link to the Italian version]
Made in Rome is a Today at Apple program dedicated to the next generation of young Romans providing skills, inspiration, and tools to explore their passions and unlock their access to creative opportunities in the future.
Since last March, four cultural realities active on the Roman territory have met communities of boys and girls to share experiences, inspirations, and tools, to explore their passions and imagine new opportunities. The Made in Rome projects focused on four specific areas—illustration, podcasting, video and music—with a trans-disciplinary and open approach. Companies such as Bomba Dischi, Coconino Press, The Pills and NERO offered their experience, involving artists, writers, musicians, illustrators, and publishers in a series of free meetings for associations in the Municipio III and Municipio VI of Rome, including il Muretto, Laudes, Parsec and Rispazio. The idea behind the various creative projects was to demonstrate how these languages, accessible and immediate, can be useful to make our voices heard and be active in the communities in which we live. Girls and boys participated with commitment and enthusiasm in a series of meetings during which they listened to stories and produced creative exercises. The topics the classes decided to deal with during the sessions and workshops ranged from health, both physical and mental, to generational confrontation, from issues concerning gender and identity, to in-depth studies on culture, art, and music.
In this story we retrace some of the stories, projects, people, and communities that have given life to Made in Rome, the Today at Apple™ program dedicated to different creative languages—including photography, coding, music, art and design.
1.
Made in Rome and the city
Rome is large and fragmented, both from an urban and cultural point of view. Somehow, it recalls the idea of a "fractal city," one that manifests structures and patterns that reproduce themselves on a decreasing scale. Seen in this light, Rome is more than just an agglomeration of neighborhoods. Rather, it resembles a collection of small worlds that reenact the same dynamics of the city that hosts them.
For this reason, creativity has often made its way spontaneously and organically through a chaotic and complex system. The cultural and artistic thrust is never the expression of a center that "radiates," but is always built from groups of people, places, neighborhoods, around which independent creative communities gather. This spontaneous and scattered aspect has helped Rome to go through moments of unexpected liveliness, even in difficult times like the ones we have lived and are currently experiencing, demonstrating that especially among the new generations lively communities are being created, ready to write new geographies of this city.
The Made in Rome program is focused on supporting these communities by providing inspiration, mentoring and technical training to further showcase the creative spirit and talent of young Romans. 
Artists, writers, musicians, publishers, comedians, actors, screenwriters, directors, video and content creators met with communities and associations of the suburban areas of Rome, and provided mentorship on navigating their futures and developing their talents outside of school. 
In this section we will retrace some of the many stories that have animated Made in Rome, through the faces and words of some of the characters who have been part of it.
Ariete
Arianna is an 18-year-old Italian singer. When in 2019 she released her first song on YouTube, Spazio, she was immediately signed by the Roman label Bomba Dischi. The name Ariete (Aries) was born by chance: "it's not that I believe in the zodiac, but I'm also the kind of person who sees a description about Aries and thinks 'omg, this is really me'. So I see a bit of me in it: being determined, having a sharp and strong character." Ariete was born in Anzio, a small town on the Roman coast, which is the backdrop for many of her pieces, in which she tells the stories, relationships and conflicts that constitute her life.
In the context of Made in Rome, she brought this kind of experience, linked to the immediacy of musical language, to express how music is useful to tell stories about ourselves. She immediately identified with the class, made up of boys and girls a little younger than her: "I think being young is beautiful and also means having a lot of opportunities. But there are also other factors, the relationships not accepted by parents, the frequent fights…"
"
The class had the same desire that I had (and have had my whole life) to make music…. We had a chat just like we were friends and it was beautiful

" – Ariete
Malu – Municipio III 
Malu is 20 years old and comes from the III Municipio. She participated in Made in Rome out of curiosity, but then decided to pursue her own podcast. The title (still provisional) is "Il comune che ci differenzia" (The municipality that differentiates us), and it is conceived as a podcast that addresses gender issues through fictional characters: "I would like to talk about gender issues, but starting from fictional characters, such as a cartoon like Betty Boop, because they often hide stories that are not told. I imagine that in each episode we start from a character, to get to everyday life, to our stories."
Malu's podcast intrigued all the people who participated in the Trova la tua voce project, who were impressed by the clarity and maturity with which she laid out her project. When asked why she decided to talk about gender issues, she replied:
"
Apart from a few topics, gender issues are not discussed at school, the debate is completely lacking. We were the ones who asked for sex and affectivity education to be discussed

" – Malu
Psicologi 
Behind the meeting between Ariete and Bomba Dischi there are two very young musicians, Lil Kaneki and Drast, now known as Psicologi. They met at a Facebook group's meeting and began to make music together. The first tracks, between acoustic rap and emo trap, were published on SoundCloud, until the duo was hired by the Roman label Bomba Dischi. In 2019 they made hit singles like Diploma, Autostima, Alessandra, and in 2020 their debut album, MILLENNIUM BUG, was released.
Like Ariete, the Psicologi also participated in Made in Rome and they, too, identified with the girls and boys. They were very impressed by the students' desire to be heard and known, far beyond the expectations of the two young musicians, who even defined two of the songs created by the class as "possible future hits". Like Ariete, they showed how important it is to jump into things, having a spontaneous approach and learning to do things on our own.
"
We've never been into study… We really like this project because it's cool to talk to people who approach music the way we do

" – Psicologi

They proved that to write music you have to start from your own life and stories. Whether they are happy or sad stories, shallow or serious, they all depend on our own experience and sensitivity. When a girl asks them why their lyrics are often so melancholic, they answer: "one of your outbursts can become a shoulder on which a person with the same problems as you can lean, to feel part of something, or to understand that others have gone through similar experiences. One of our main characteristics is that when we experience something we write it down immediately."
Tiziano – Municipio VI
Tiziano is a young student from Municipio VI who, after the experience of Made in Rome, decided to pursue an idea for a comic book, which he is producing on his own. Passionate about fantasy, he has shown great talent throughout the project. Tiziano doesn't want to reveal the content of his comic: "honestly I'd rather not say. Let's wait and see if it works…". We only know that it will be a fantasy comic, that the characters will not be inspired by his life (at least not directly), and that as soon as it will be ready ("more or less two months," he tells us), he will try to publish it. Even before Made in Rome, Tiziano already loved drawing and illustration; the project has helped him above all on some more technical aspects, which he intends to study further: "after publishing this comic, I think I'll enroll in a school, I want to become a professional."
Tiziano is very good at drawing, the aspect that worries him the most and on which he thinks he needs to work is the narration of the story, how to tell it in the right way: "it's not easy, because maybe then the story doesn't work, or has already been developed by another person…". Originality is another though issue, but when we ask him if he's worried about developing a unique and original content, he replies that the drawing is his trademark, and that he thinks that's enough to distinguish him from all the others: "I think that many people who work in the world of comics have their own style, like Frank Miller, who made characters that were just his simply because of the way he drew them."
"
I usually draw just for the fun of it, thinking about something…. Comics allow me to express what's in my head, to show my imagination.

" – Tiziano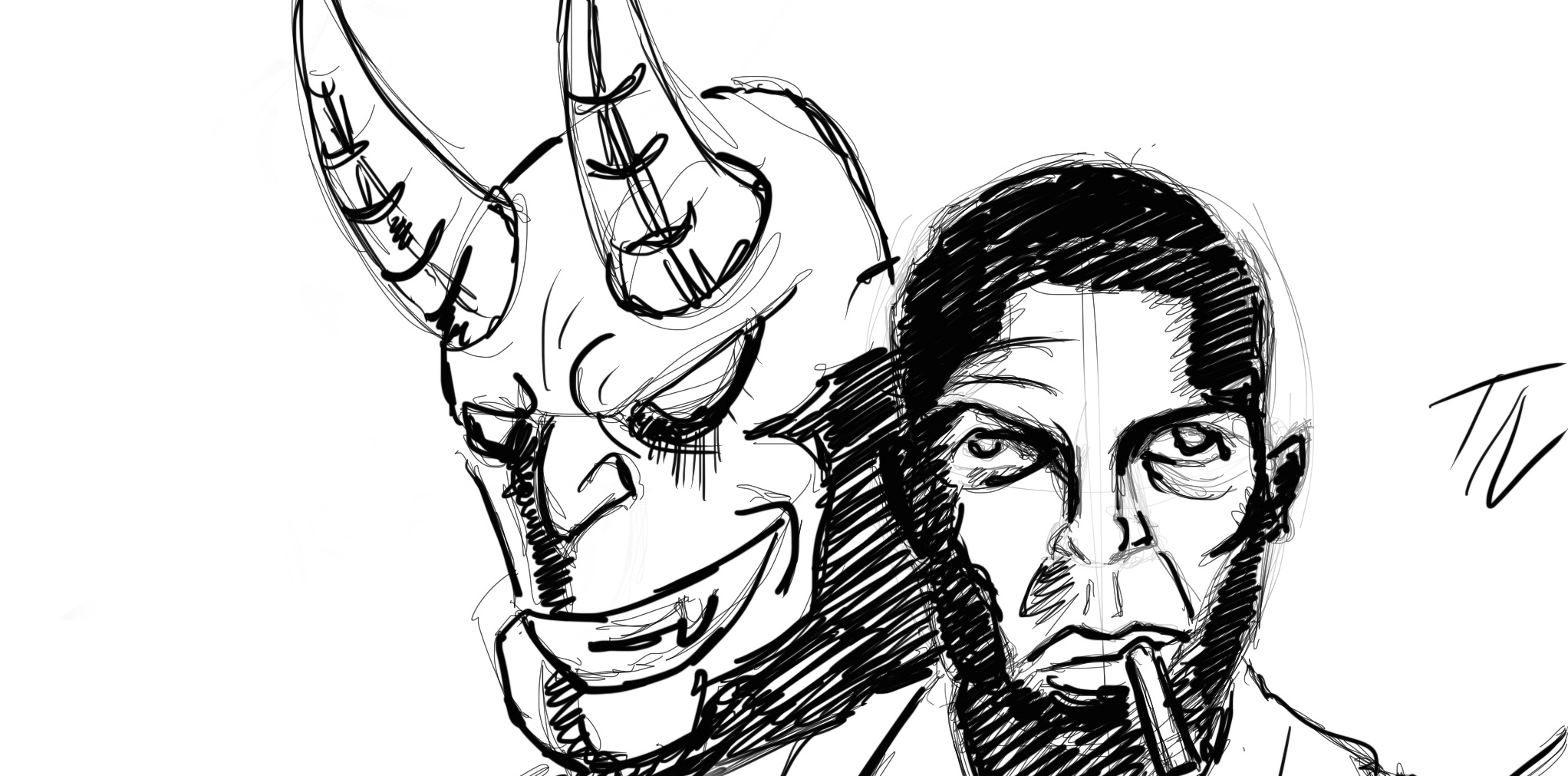 ZUZU
ZUZU is a 25-year-old young Italian cartoonist. She is now among the most well-known of her generation. She discovered the world of auteur comics by reading LMVDM by Gipi in a bar in her hometown, Salerno. After finishing high school she moved to Rome where in 2017 she graduated from the IED. In the same year she published Cheese with Coconino, becoming the youngest author of the publishing house. In 2018 she participated in the project "Fumetti nei Musei", promoted by MiC and realized in collaboration with Coconino, with the story Super Amedeo for the National Archaeological Museum of Naples. In 2019, with Cheese she won the Prize as a revelation author at TCBF, the Gran Guinigi as best newcomer at Lucca C&G, the Satira Politica Prize of Forte dei Marmi, and the Micheluzzi prize for the best first work at COMICON. Since December 2020 she has been publishing the weekly strip Nuovo sentimento on Internazionale. 
With the boys and girls of Made in Rome, ZUZU talked about her style, her stories, how they were born, when she started drawing, why she did it and, above all, what were the first, great challenges she had to face when she entered the world of illustration. But she also shared some of the secrets she discovered during her young career, such as the fact that the best results often happen when the need for expression is strong and immediate, and that imprecision and synthesis are not always negative values.
"
The difficulty of drawing lies in renouncing perfection: you don't always do beautiful things, indeed, you often do gross or useless things, but the satisfaction lies in doing it anyway just for the sake of it

" – ZUZU
Giulia Addazi – Teacher Municipio III
Giulia, teacher at Laudes, followed the classes throughout the project while they became passionate and participated in the sessions with commitment and determination. At the end of the experience, she decided to encourage this involvement by giving the boys and girls the opportunity to continue working on some of the projects begun during Made in Rome, in particular those linked to the Trova la tua voce program, which involved the creation of podcasts. She started a real editorial staff that meets every week to discuss projects and ideas for the creation of new content.
"
We will learn how to amplify our voices, trying to understand how personal narratives can be embedded in the analysis of contemporaneity and its phenomena. We will explore

" – Giulia Addazi

She tells us a bit more in detail: "At the end of the meetings with the talents, about fifteen girls and boys decided to continue to attend the space we made available to them. They'll probably come for the whole summer, and I'm happy about that since there aren't many alternatives for those who have to stay in Rome. The editorial staff, after the phase of discovery and comparison, met and shared their editorial projects. We'll be working on these for the rest of the summer. There are those who are aiming to make four episodes on gender issues, and those who will focus on generational conflict in three areas—school, work and family. There will also be a couple of episodes dedicated to some interesting musical phenomena to reflect on the expressive methods of their generation. Someone will take care of the graphic part, others of the musical and sound part."
Dr. Pira
Maurizio Piraccini (Tortona, 1977) is an Italian cartoonist, graphic designer and author. Legend of the underground since the early 2000s, author of one of the first examples of Italian webcomics, I Fumetti della Gleba, Dr. Pira is now one of the best known and loved figures of Italian comics.
To the boys and girls of Made in Rome he offered first of all his philosophical attitude toward art and individual creation, which, as he explains, lies on one of the key points of contemporary life: relaxation. He explained that drawing often requires the "right conditions," perhaps even more than the "right technique." For Pira, it's not necessary to have great ideas, but the right conditions in which to develop them. You can improvise a comic starting from episodes of everyday life, for example by taking a cue from a film or a television program, as well as from common everyday stories and events. He basically explained the importance of feeling comfortable within the environment in which we work.
"At first it seemed too risky to have to depend on inspiration. When I started I didn't even know why I was good at it, it remained a mystery until a couple of years ago. It can be very relaxing and very stressful, depending on how you do it" – Dr. Pira
Angela Favella 
Angela (Udine, 1987) is an Italian actress and comedian. She studied at the Centro Sperimentale di Cinematografia in Rome. In 2010 she participated in the second season of the web series Freaks! and later in the film The Pills – sempre meglio che lavorare (2016). She taught the boys and girls of Made in Rome the art of acting, showing how to play a role through empathy, listening, playing, and she explained how to assume different identities and build a story from completely invented characters and contexts.
"
Working with girls and boys as passionate as I am about acting and storytelling has been exciting. It allowed me to satisfy my deep passion and curiosity about the human being, lives, and people's pathways

" – Angela Favella
Momoka Banana
Momoka Banana is a 27-year-old synodiscent content creator born and raised in Rome; with a degree in graphic design, she is now famous on several online platforms, including YouTube and Instagram. On social media she talks about her personal life, especially in relation to her origins, dealing with Chinese culture and the stereotypes about it. She does it in her own way, with a light tone and great lucidity. "In the past, many people have told me their doubts (but also insults) about China, often based on prejudices and false myths. At that time, I set a goal for myself: to create more awareness and culture about the Chinese people. So I combined my passion for social media with something that was close to my heart."
With the class of Made in Rome she addressed issues related to the world of the social media, telling on the one hand her own experience and on the other analyzing the way these tools have changed over the years—which are now the most effective to use to convey a certain type of message, and which techniques to make your voice heard in an original and unique way.
"
The best thing about the internet and social networks is to listen to the points of view of different people, which enriches us. These tools are a way to create awareness, dialogue, culture…

" – 

Momoka Banana
The stories told so far are part of a wider path, structured in four creative projects, in which more than forty mentors and talents, three associations and more than 120 boys and girls have participated. In this section we retrace the milestones of all four projects, held respectively by Bomba Dischi, Coconino, NERO and The Pills.
Nuovo mondo musicale
Nuovo mondo musicale is the name of the series dedicated to the world of music. Together with musicians and producers of the record label Bomba Dischi, the class of the Municipio III had the opportunity to deepen the contemporary music scenario and to discover, through the voice of young talents, the many creative worlds that coexist within it: from production to graphics, from audiovisual to photography, boys and girls were able to experiment with their own musical language. During the first meetings, the journalist Virginia Ricci interviewed the figures of Bomba Dischi, who revealed the secrets of the independent label's success, telling how, starting from scratch, thanks to unique and innovative projects, it managed to become one of the most important in Italy.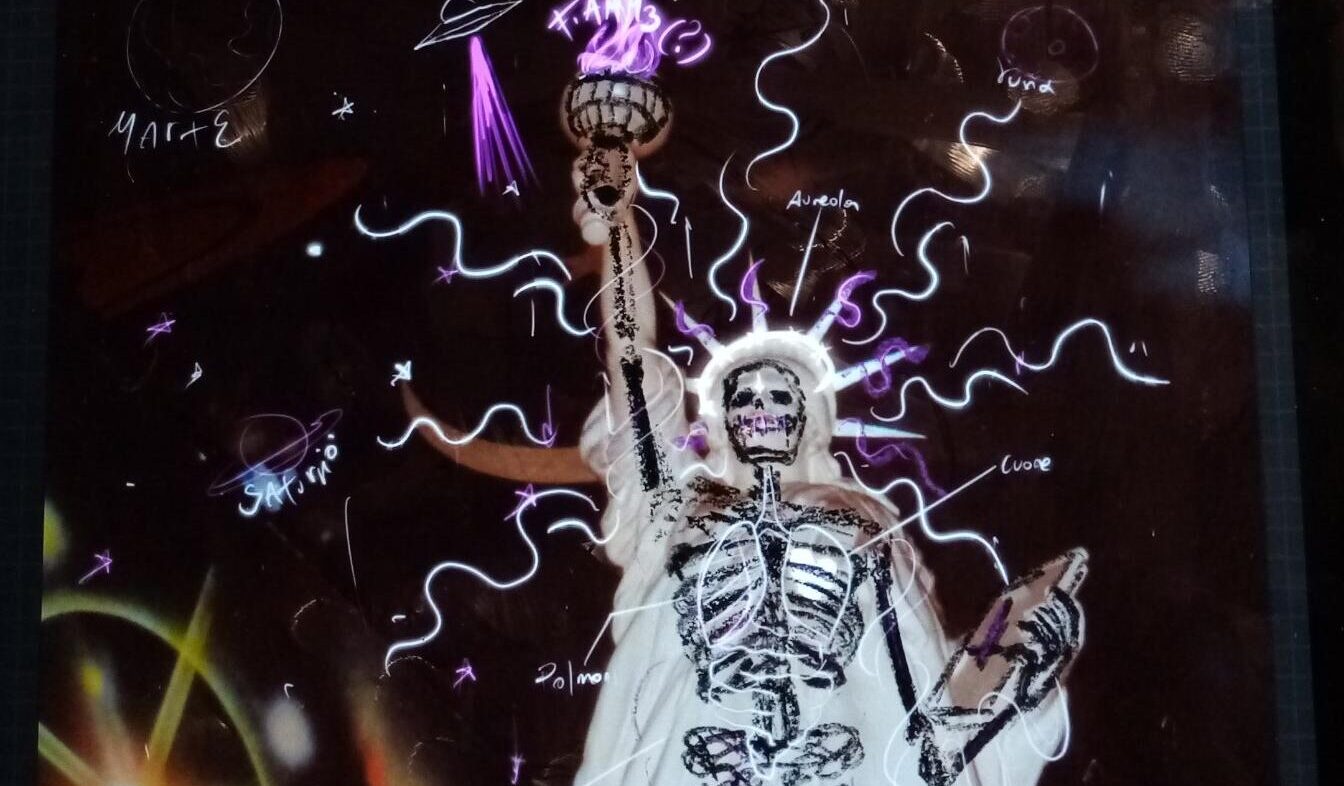 The idea of "making music from scratch" accompanied the class throughout the whole project, starting with the session with Pop X, who looked at ways to make music with digital technology and without large instrumentation, and ending with Psicologi (two young musicians), who focused on production techniques, and cloud rap in particular. Drast and Lil Kaneki (the Psicologi), a little older than the class, talked about how they met, what led them to enter the music business, what difficulties they encountered and how they overcame them. They created a dialogue that another young artist (Ariete) defined as "a chat between friends, as if we knew each other," in which they talked about more technical aspects (the production of a piece of music or the difference between an unplugged and mixed version), but also about personal issues, experiences, in which boys and girls asked for opinions on their work and advice on how to succeed in the music industry.
Following the interdisciplinary approach that has characterized the entire project, some meetings combined the world of music with other creative expressions; with the director Vittorio Antonacci, for example, the class entered the world of audiovisuals, discovering the central role of videos within the music industry. Starting from some videos made for Bomba Dischi, the girls and boys learned the tricks and techniques to create an effective moodboard and to establish an appealing synergy between music and images.
With Valerio Bulla (musician and designer), on the other hand, music was combined with graphics, in particular album covers. Starting from the previous sessions, the class tried to transfer the sensations of music and words on the cover's design.
BNKR44, a very young artistic collective, also stimulated the class to work on the combination of music and images: starting from the listening of a short piece of music, the boys and girls combined various images, highlighting different possibilities and interpretations: "our idea was to put you in the same situation in which we found ourselves many times: we had to listen to very little of what was recorded in the studio but we already had to choose the images, relying on the first sensations. We're not professional designers, but we had to try." (BNKR44).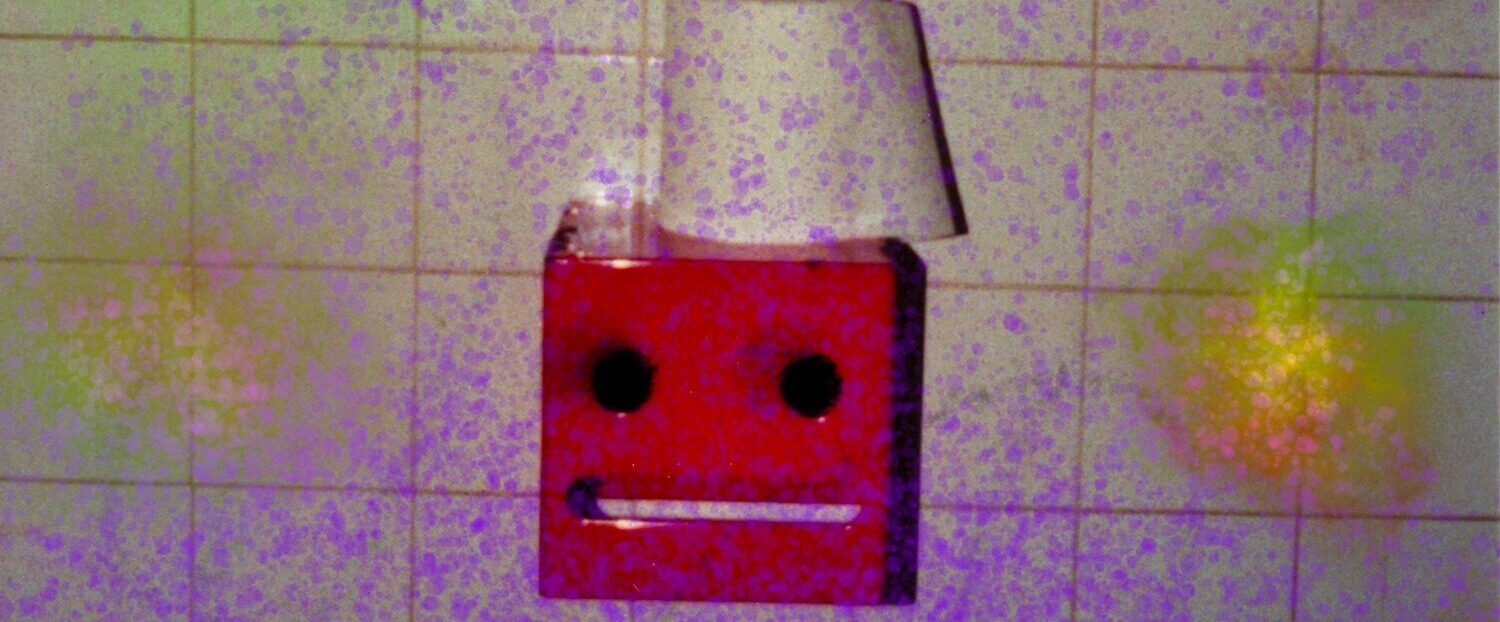 CLAVDIO, a musician from Rome, instead analyzed the relationship between music and writing and how to transform our thoughts into melodies. Introducing the boys and girls to the world of songwriting, he worked with them on some exercises to produce musical lyrics based on personal experiences. Starting from some key words, the class gave free rein to their creativity, writing songs about their lives, their emotions, feelings and moods. Here is the text written by Benedetta, one of the participants: 
Vorrei solo tornare a casa
E vedere se lì mi trovo
Guardare la Luna tipo la NASA
E scordarmi di tutto quest'odio
Avevo voglia di staccare
Di fare un giro intorno al Mondo
Di guardare con te il mare
Di goderci 'sto tramonto
Ora invece sono persa
E non mi guardo più allo specchio
Che se mi avvicino troppo
Poi ci vedo il tuo riflesso
Voglio evitare la notte
Il tuo continuo pensare
Il fatto che non lo ami più così tanto il mare
Le mani legate da un filo di voce
Il cuore sospeso che batte veloce
La Luna più fredda
Da quando sei qui
Ed il nostro fuggire
Da ogni santo lunedì
La tua anima così pesante
Che mi tirava giù il cuore
Mentre piangeva danzante
Con le tue fragili paure
Che se stiamo insieme
Questa notte la possiamo superare
Come ogni santo lunedì
Mentre tentiamo di fuggire
– Benedetta
(I just want to go home / And see if I'm there / Look at the moon like NASA / And forget all this hate / I wanted to disconnect/ To take a trip around the world / To watch the sea with you / To enjoy this sunset / But now I'm lost / And I no longer look at myself in the mirror / That if I get too close / Then I see your reflection in it / I want to avoid the night / Your constant thinking / The fact that you don't love the sea so much / Your hands tied by a thread of voice / The suspended heart that beats fast / The coldest moon / Since you've been here / And our escape / From every freaking Monday / Your soul is so heavy / That it pulled my heart down / As you cried dancing / With your fragile fears / That if we're together / We can make it through this night / Like every freaking Monday / As we try to escape)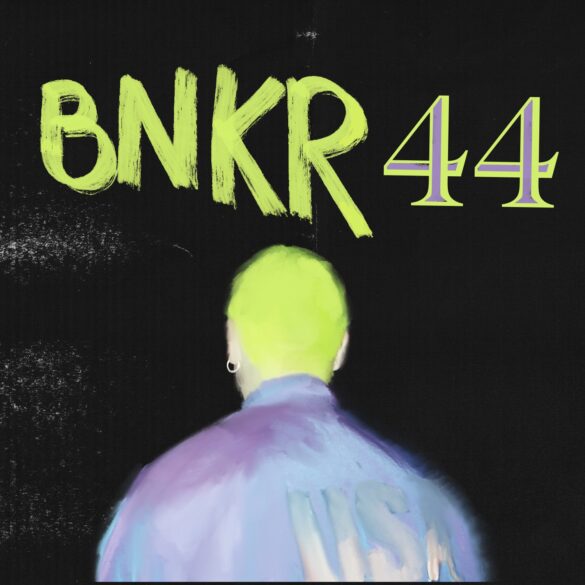 "We hope to have offered boys and girls the chance to discover that other forms of existence, not necessarily conventional, are possible and sustainable. Banally speaking, to pursue their dreams

" – 

Bomba Dischi

Bomba Dischi is an independent label founded in Rome in 2012. Since then it has exploited the strength of an innovative project by finding some of the best talents of the contemporary art scene, including Ariete, Calcutta, Clavdio, Giorgio Poi, Mesa and many other voices.

The project has been attended by: Bomba Dischi (Alessandro Ricci, Davide Caucci, Brizio, Emmanuele Di Giamberardino), Pop X, CLAVDIO, Vittorio Antonacci, Valerio Bulla, Psicologi, Ariete, BNKR44, Virginia Ricci.
La tua storia a fumetti
La tua storia a fumetti is the title of the Made in Rome sessions dedicated to the world of comics. Starting from the assumption that anyone can draw and that all you need to start with is "a pencil and a desire to express yourself," in this series of sessions on drawn literature some personalities from the publishing house Coconino Press illustrated to the boys and girls of Municipio VI the many professions that revolve around the world of comics. From online platforms to writing, from drawing to the creation of a character, the class explored the methods, steps and techniques needed to self-produce their own work. 
The meetings addressed the different techniques of comic book production, how to draw everyday life events by imagining characters, placing them in an environment and designing their world.

Cartoonist and editorial director Ratigher, editor Giovanni Ferrara and cartoonist Dr. Pira opened the sessions by telling the story of Coconino, its publications, to get into the specifics of what comics are, how its industry works, what its storytelling methods are and how they differ from others.
With cartoonist and illustrator ZUZU, on the other hand, the girls and boys discovered the importance of personal experiences in the construction of a story, learning how to "draw themselves" (and their stories) through illustrations. The comic book thus became an opportunity to observe themselves from the outside, to retrace some significant stages of their lives and insert them into a narrative. "I was very impressed by the comment of a girl who, after showing me her self-portrait, specified that she wanted to immortalize all the things that make her most insecure. She told me that the encounter made her reflect on the concept of beauty, and she realized that what she previously considered flaws are instead the characteristics that make her unique and special. For me, too, drawing has this healing power" (ZUZU).
Bianca Bagnarelli (illustrator and cartoonist), shifted the focus from the characters to the world around them, identifying the different ways to draw and, above all, to give a meaning to seemingly trivial elements (such as trees, cars, houses); the aim of this meeting was to emphasize the importance of all those aspects that are part of the frame of a story, and that are often able to convey meanings and suggestions only apparently marginal, but pivotal to complete the narrative.
Paolo Bacilleri (writer and cartoonist) also worked with the class on the power of observation: the boys and girls drew the people who are part of their lives, keeping in mind all the characteristics and peculiarities that distinguish them, so as to give them a unique character.
After learning how to draw characters, together with Dr. Pira the class tried to put them in a context, discovering the importance of the environment within the construction of a story and, above all, the state of mind in which you are when you draw. Starting from his personal experience, Dr. Pira revealed the tricks he uses to work, invent a story and draw it, stimulating boys and girls to follow their own pace, find a place and let themselves be guided by inspiration.
"
I started working at the beach and I discovered that this change of context put me in a better position to draw: my sense of duty was neutralized, I had no obligations or deadlines and therefore drawing became natural"

 – Dr. Pira

La tua storia a fumetti also highlighted the interdisciplinary aspect of illustration, and how the discipline is closely linked to other media and creative expressions. The cartoonist Paolo Parisi, for example, showed the connections between drawing and music, and worked with the class to transfer into a drawing the sensations we feel when we listen to a piece of music. During the session with cartoonist and youtuber Sio and comic book writer and illustrator Lorenzo Ghetti, the class combined the world of comics with that of social media, learning how to adapt their illustrations to the different online platforms. 
During the final session of La tua storia a fumetti Ratigher, Giovanni Ferrara, and literary agent Alessandra Sternfeld concluded the meetings by analyzing the "behind the scenes" of the comic book industry, particularly in relation to international publications. Alessandra talked about when she started working in the comics industry, what her job consists of, how to expand into the international market, and how, over the years, she has managed to translate many Italian comics in other languages.

The class was initially frightened by the idea of having to show their work—most people immediately said they "didn't know how to draw." In reality, the boys and girls came up with ideas, developed projects and, above all, showed a growing interest in drawing and made their own contribution even after the project was over.
"Simona, one of the participants, offered to make a mural on the center's screen door with Il Muretto's logo as a gift because she was so happy to have participated. For us it was a very meaningful gesture" – Vanessa, Il Muretto operator
Due to the enormous response that the sessions with Coconino had, the operators of Il Muretto decided to create within the community drawing workshops that will start in the coming months, to give the opportunity to continue to study and pursue this passion.
The following have participated in the project: Ratigher, Giovanni Ferrara, ZUZU, Bianca Bagnarelli, Paolo Bacilieri, Dr.Pira, Paolo Parisi, Sio, Lorenzo Ghetti, Alessandra Sternfeld. Coconino Press is a publishing house founded in Rome in 2000. It takes its name from the county in which George Herriman's Krazy Kat, one of the first masterpieces of comics, is set. In its first twenty years of life it has changed the perception of the graphic novel in Italy, with authors such as Gipi, Davide Reviati, Manuele Fior, and has been the first to publish international authors destined to become masters, such as Daniel Clowes, Charles Burns, Chris Ware, Jiro Taniguchi, Manu Larcenet, David B. Coconino's task is to bring to its readers what they don't expect yet: comics that expand the grammar of the story, naturally inserted in the most fertile artistic research of these years. 
"
Reading images is a strange process, one we don't usually do, but that opens up endless opportunities. That's the most compelling thing about comics." – Ratigher, Coconino
Trova la tua voce
Trova la tua voce is the title of the series of meetings that NERO has dedicated to podcasts and to the idea that publishing is a much more immediate, open, and accessible tool than we normally believe. Creating an editorial platform is, first of all, a way to make ourselves heard and find our own voice. It doesn't take much to do this, but how do you choose a topic? Which are the most suitable platforms to convey a message? How can research give new ideas and indicate new directions? These are some of the questions that the boys and girls of the Municipio III have addressed together with NERO, with the ultimate goal of imagining and developing a series of podcasts.
During the meetings the boys and girls proposed ideas, discussed methods and produced works, dealing with all the different aspects related to the editorial production, from content research to editing, passing through memes, interviews, editorial graphics, writing, and relationship with the public. All this work was carried out on the basis of the themes chosen by the class during the first meetings, in which the participants began to create a "logbook," choosing the topics to address, such as: physical and mental health; generational conflict; art and culture; gender issues; respect for diversity.
With Irene Graziosi, journalist and author of Venti, the classes worked on communicating the news, learning how to select it and choose a tone for the target audience.
With Daniele Manusia and Emanuele Atturo, journalists and authors of the sports magazine l'Ultimo Uomo, they discovered how important it is to pay attention to details, so as to tell stories, events and topics that are apparently overused in an original and non-obvious way. Through exercises aimed at stimulating the spirit of observation, the class tested their ability to focus on elements that are often marginal, and succeeded in proposing new interpretations starting from the analysis of some images.
"
The class was incredibly intuitive and deep. For example, in one picture a girl had come up with a description based on the combination of light and shadow that honestly impressed me a lot.

" – Daniele Manusia, l'Ultimo Uomo

With Valentina Tanni, art historian, curator and author of the book Memestetica. Il settembre eterno dell'arte, the class focused instead on the world of images. They analyzed the universe of memes, discovering some of the most effective methods for understanding, analyzing, grouping and tagging them. Starting from research, a central factor in the construction of a story, and its ability to provide new and often unexpected keys to interpretation, the girls and boys explored the methods of collecting and cataloging images to obtain an editorial archive.

"
I was impressed by how quickly they got in touch with the topic of the session and how easily they made it their own, in a serious way, but with a sense of humor

" – 

Valentina Tanni

The concept of "archive" was also central to the session with Federico Lupo, curator, artist and graphic designer of the publishing house Union Editions, who analyzed how to create an editorial project with a convincing aesthetic and an effective visual language starting from the world around us, from reality and from all the images, stories, people, and moods that make up our personal archive.

With Matteo de Giuli and Nicolò Porcelluzzi, editor of Il Tascabile, they addressed podcasting, talking above all about how to think up an interview: what questions to ask, how to ask them, how to choose the right person, touching on interesting and not obvious aspects and reporting correctly on recorded conversations.
Momoka Banana, on the other hand, shifted the attention back to the web: starting from her personal experience and her communication strategies, she revealed the secrets to emerge with originality within social media, conveying the message in an effective but at the same time authentic and personal way.
All the material produced during the meeting with Matteo and Nicolò was then collected by the class together with Valerio Mattioli (editor and writer) and Ilaria Benini (editor and author of podcasts); dealing with the world of audio post-production, from the correction of errors to the addition of background music, the girls and boys created real podcasts (an example is Punkz, below).
The themes chosen by the class during the first meetings were developed in different ways throughout the program, they constituted a common thread of a unique and at the same time heterogeneous discourse, made up of many practical ideas (related to the production of content) but also and above all theoretical ones. They were a pretext to learn and, at the same time, to stimulate the critical spirit of all participants, making Trova la tua voce a formative and, in the words of one of the operators, "relational" experience:
"
The collaboration with NERO has allowed us to experiment with new forms of sociality and training, which are very rare in this historical period. The experience soon reached the space of relationships, demonstrating a great formative value

" – Paola, operator at Parsec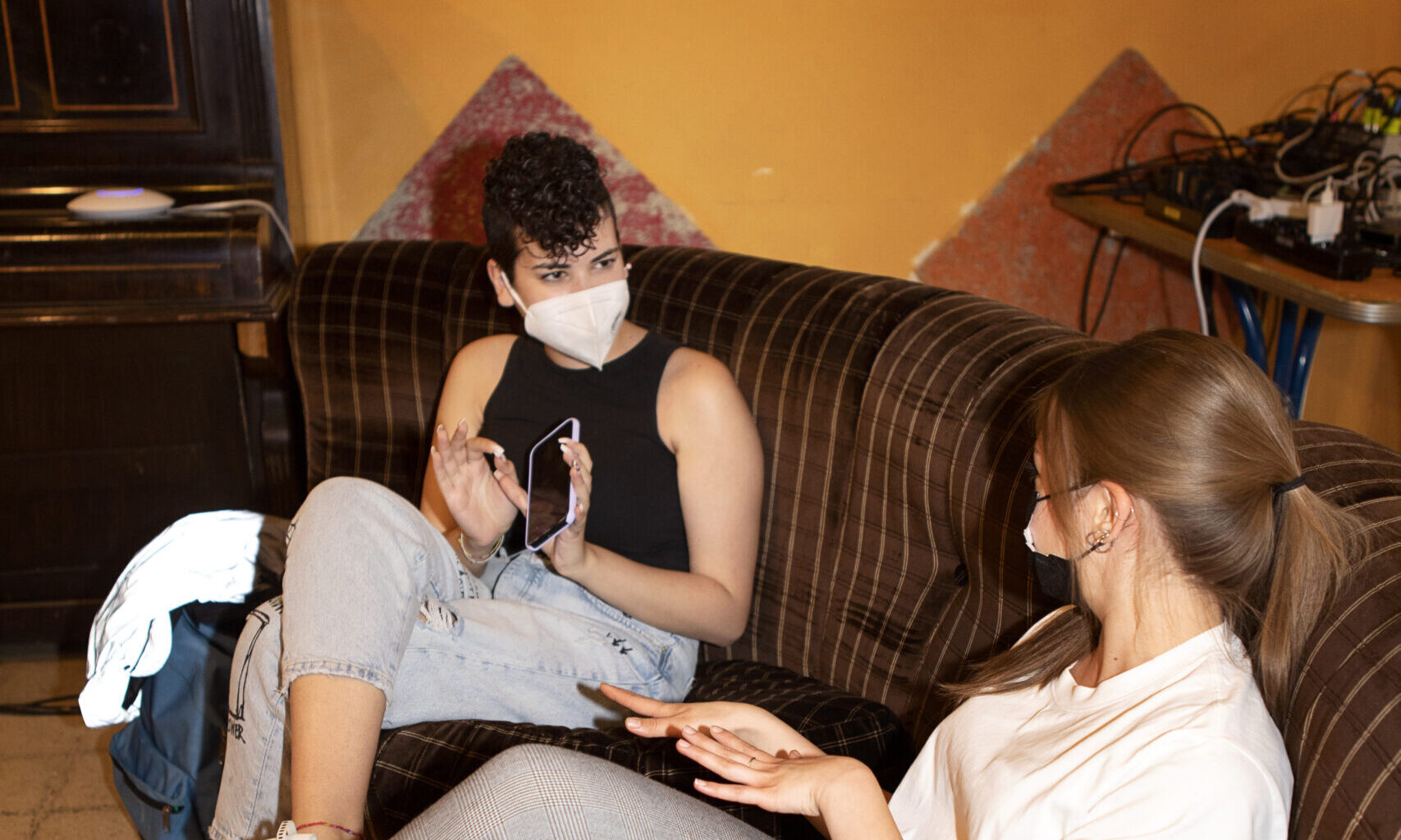 Founded in Rome in 2004, NERO publishes books, catalogs, editions and artist's essays. It explores the present and future imagery of contemporary art, philosophy and culture. Participants in the project include: Valerio Mannucci, Lorenzo Gigotti, Giulia Addazi, Irene Graziosi, Valentina Tanni, Daniele Manusia and Emanuele Atturo of l'Ultimo Uomo, Matteo De Giuli, Nicolò Porcelluzzi, Ilaria Benini, Valerio Mattioli, Giandomenico Carpentieri and Federico Lupo of Union Editions, and Momoka Banana.
Identità video
Identità video is the title of a series of sessions dedicated to the world of audiovisuals. Starting from the assumption that, with today's technologies, making a video is within everyone's reach, the actors, comedians, impersonators, directors, and editors of The Pills analyzed together with the class of the Municipio VI the ways to convey these contents to make them unique, original, "outside the box." In addition to some technical aspects related to screenwriting, editing, and directing, the meetings explored the techniques for creating an identity, stepping into someone else's shoes, and bringing out one's own voice when playing a character.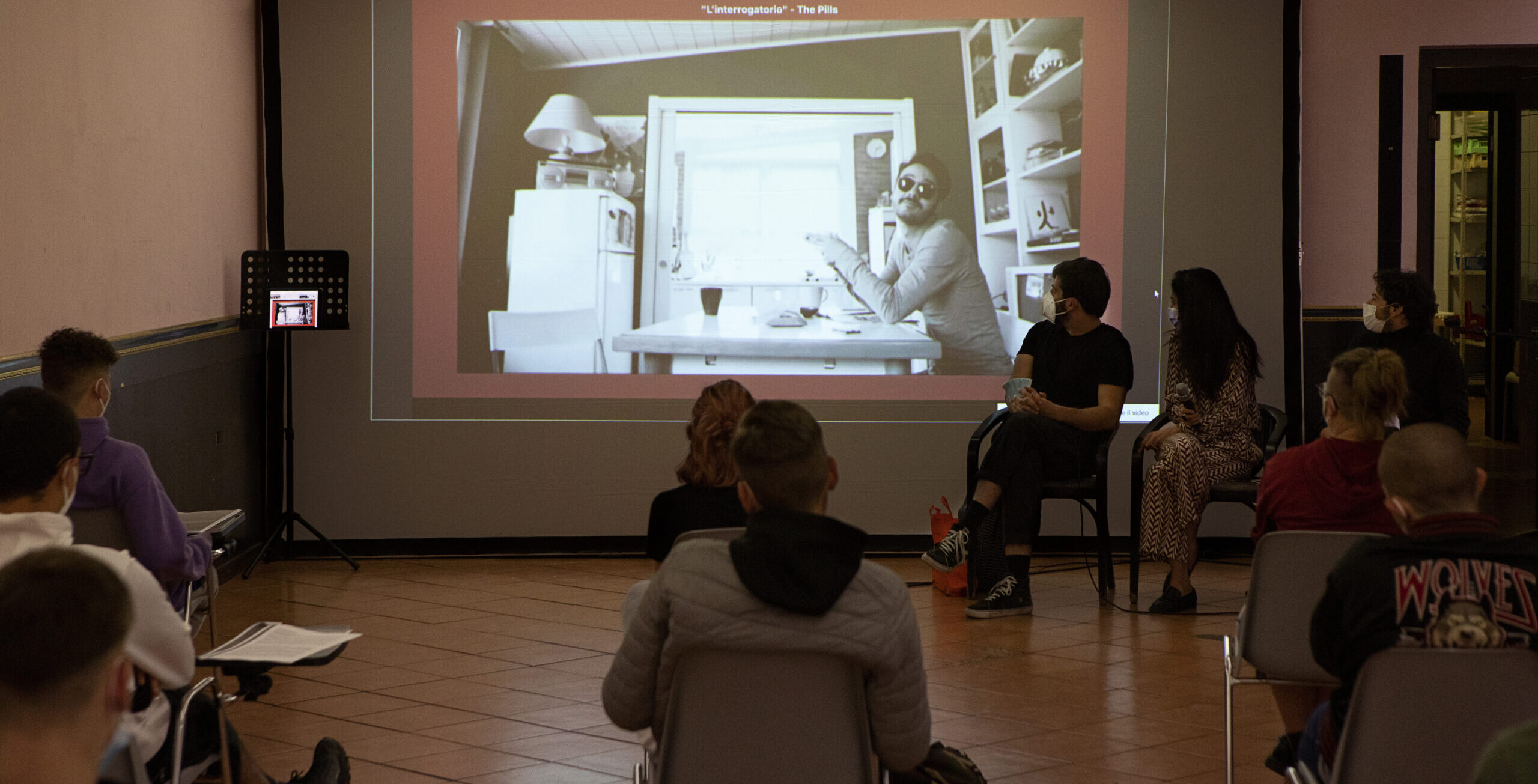 "
We saw that the boys and girls participated actively, not out of duty but with enthusiasm and energy. This means a lot to us

" – Rosi, operator at Il Muretto

The boys and girls faced a path made of writing, editing, and acting. Going through the analysis of different film genres, the methods of video production, imitation, writing a script, directing, they explored how to build a story and the secrets to make it effective, complete and original. With Luigi di Capua and Luca Vecchi of The Pills, in the first and last section the class shared their tastes, their reference genres and their passions, inaugurating (and then closing) a path in which the participants learned to give shape and voice to their own inspirations and to listen to those of others.
One of the central aspects of the sessions was learning to put oneself in the shoes of a character, with all its peculiarities and characteristics. With stand-up comedian Edoardo Ferrario, for example, the groups explored the art of imitation starting from people and aspects of everyday life, with the premise that "you don't need to be an excellent imitator to make good characters. If your cousin or your mother makes you laugh, you don't need to imitate their voice perfectly; you need to imitate and be able to capture their way of thinking and explain why they make you laugh." Starting with friends, relatives, family members, the girls and boys used memoji to create a fictional identity and tried to capture and reproduce the central aspects of their attitudes and personalities.
"
They were all so brilliant and creative. I enjoyed teaching because I saw that there was a willingness to learn

" – Edoardo Ferrario

Also with actress Angela Favella, the boys and girls learned the art of improvisation and how to put themselves in the shoes of a character; this time, however, they were not inspired by familiar stories and people, but had to start from scratch, inventing an identity, a context, a story and all its developments; they discovered how to make this character interact with others, how to change its attitudes according to the situations in which it finds itself and what aspects to emphasize to make it authentic and credible. These exercises created debates on how to build an identity (fictitious, in this case), but also personal, and on what it means to define oneself and assert oneself as an individual within the reality that surrounds us, especially in a period of life in which we look for stimuli, ideas and projects for the future.
"
During the last session, a girl took the microphone and said: 'guys, I just wanna say that it doesn't matter where you grew up, who your mother or father was. Life's yours and you can do whatever you want.' It was very emotional

" – 

The Pills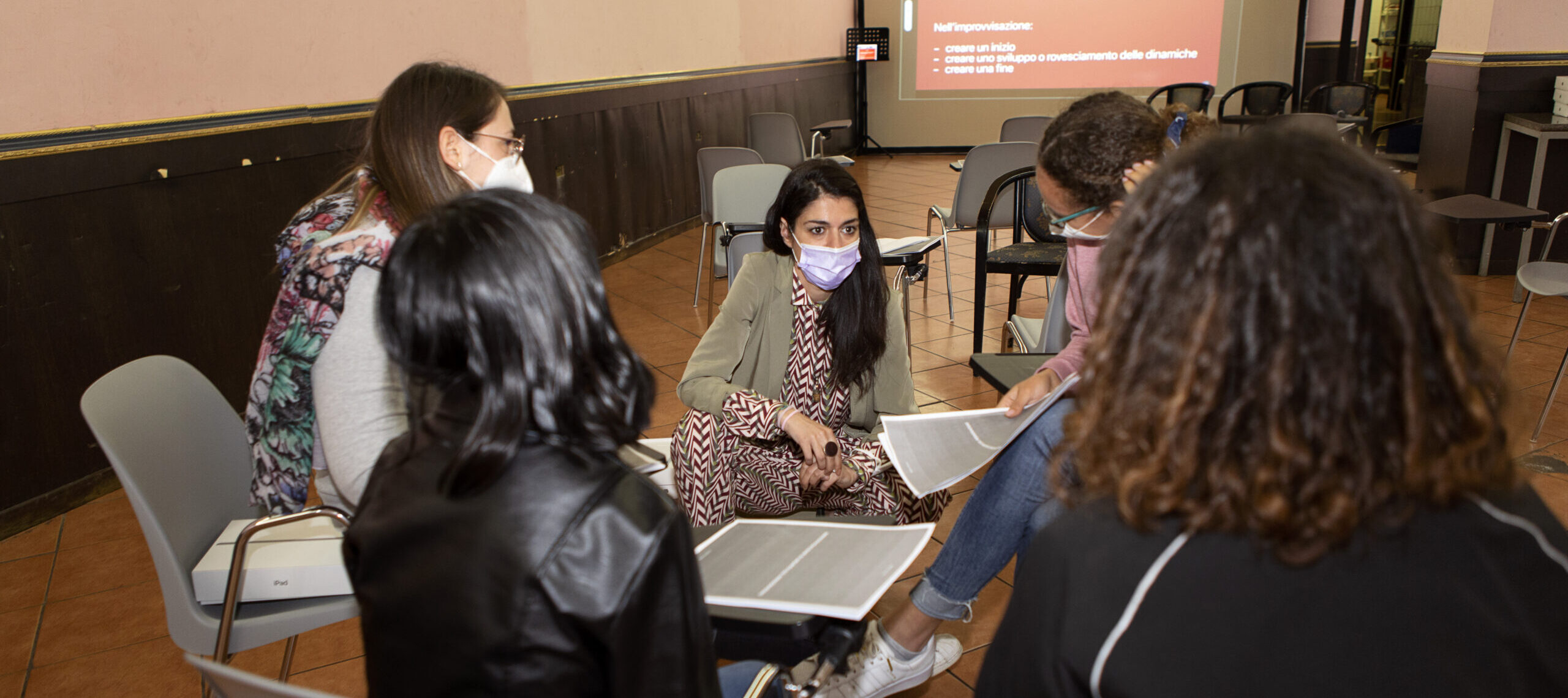 With screenwriter Nicola Guaglione, editor Roberto Cruciani and director Vito Frangione, the class explored the world of video production, the techniques to improve their aesthetics and the tricks to create original content. Nicola Guaglianone emphasized the importance of storytelling, how the screenplay is a central aspect in the creation of audiovisual content, able to radically change the final outcome and make a story sad, cheerful, funny, or boring. The boys and girls went through their lives, inventing a character and telling their story starting from episodes of everyday life.
Roberto Cruciani, on the other hand, started from editing to emphasize how much a scene can change, going from comic to dramatic or vice versa. Starting from "neutral" materials, the class demonstrated that there are many paths to take and different techniques (from the choice of times, to cuts, to the most suitable sequences), to tell their stories.
Vito Frangione, finally, focused on directing, an "invisible role" that gives body to the story using shots, filming, and camera movements; starting from the characters created in the previous sessions, the boys and girls tried to create a short movie.
Identità video has also given rise to new projects within the communities of Municipio VI: faced with the participation and enthusiasm of the classes (especially related to acting), Il Muretto has decided to create acting and improvisation workshops with the aim of giving life, in time, to a real theater company.

"
The boys and girls did their best improvisation. They felt good, and for this reason we would like to create a small theater company: we had a huge response and we believe that it is worth investing in it

" – Vanessa, operator at Il Muretto

 
The Pills , Edoardo Ferrario, Nicola Guaglianone, Vito Frangione, Angela Favella, Roberto Cruciani participated in the project. The Pills is a collective founded by Matteo Corradini, Luigi Di Capua and Luca Vecchi in 2011. In their million-click YouTube webseries (THEPILLSeries) they addressed ironically themes common to young people in the Roman suburbs. On January 21, 2016 was released their first film, The Pills – Sempre meglio che lavorare, in which they participated both as actors and screenwriters.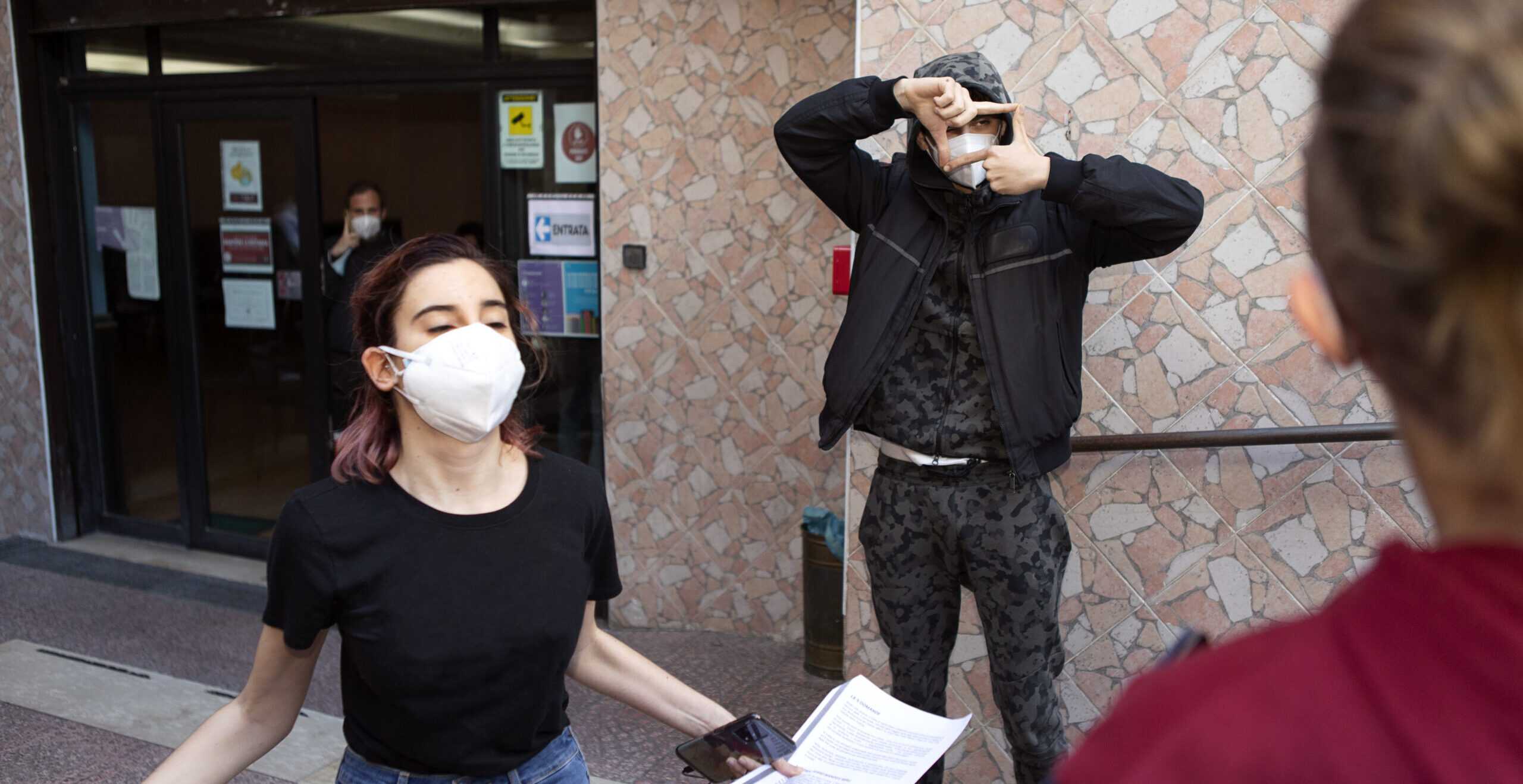 Made in Rome has been realized in collaboration with four Roman associations active in the Municipio III (Parsec, Laudes, and Rispazio) and the Municipio VI (Il Muretto), which constantly work with boys and girls from the peripheral areas of the city to involve them in creative, educational and training projects.
"Seeing the boys and girls arrive, sign in and run to the classroom for the workshop was incredibly satisfying" – 

Francesco, president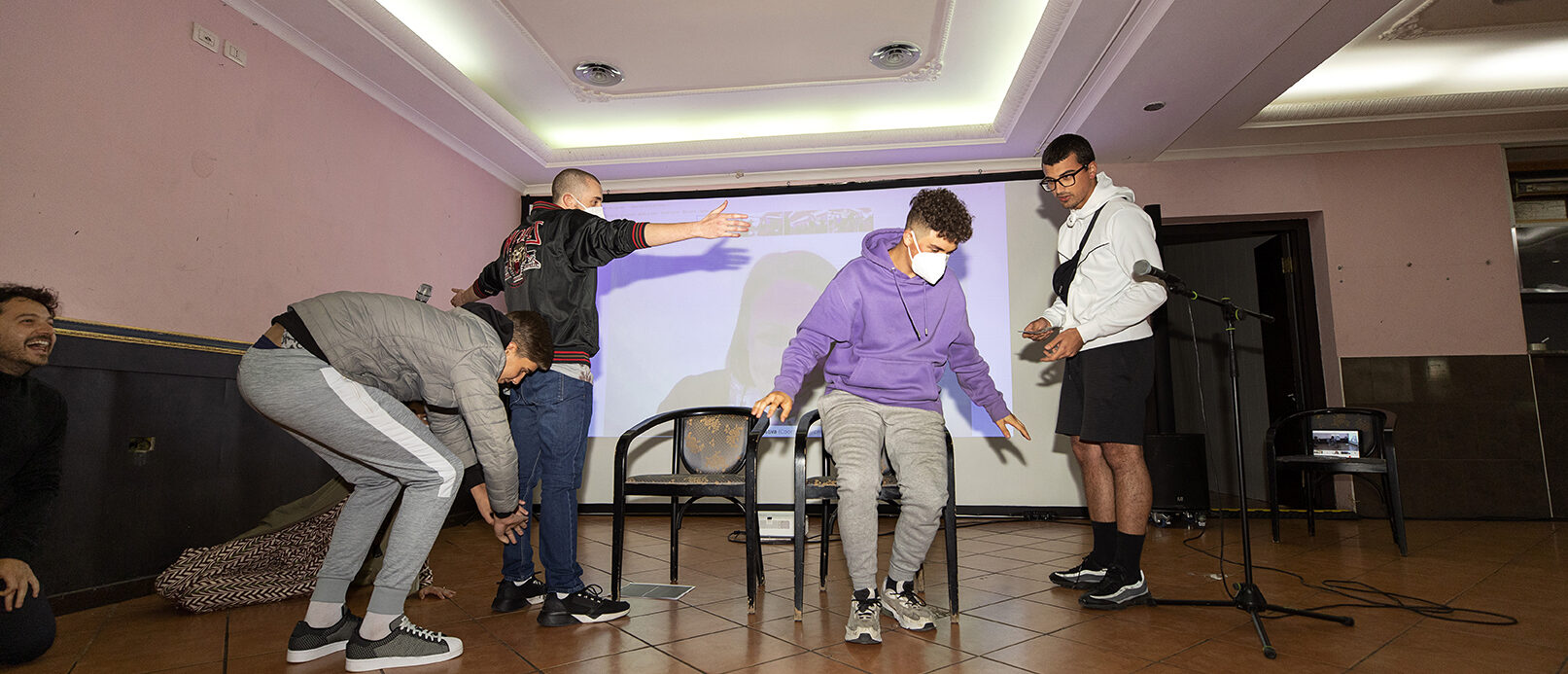 It was founded in 1996 with the aim of promoting interventions and services able to respond to the complexity of emerging social needs, both at local and national level. Aware of the cultural, civil and political role that social cooperation organizations express and of their ability to determine processes of democracy, participation and inclusion, Parsec aims at the full expression and realization of people, groups and territories, encouraging the activation of policies for the promotion of welfare and social inclusion. Among its activities: prevention projects and the reduction of risks related to the use and abuse of substances; promotion of the welfare and the protagonism of minors; support to parenting; overcoming the various forms of discomfort and marginality; training; social mediation and conflict; territorial security.
Laudes (Municipio III)
It is an association founded in 2014 in Talenti that deals with study support and afternoon school tutoring. The work of Laudes starts from the conviction that study support, more and more requested in recent years, does not have as its goal the academic success, or at least, not only the academic success, but a more complete, varied, unexpected growth of the person. The work of the educators always begins with listening to and understanding the many facets of the individual student: the educational moment at Laudes is therefore not a simple asymmetrical "I teach–You learn," but a real relationship, a space in which the students are invited to talk about what really interests them, what they care about. At the same time, Laudes is a community of teachers, who continuously confront and support each other in their work and training: afternoon support is not intended as a simple "chore," but a caring job that requires time, preparation, and professionalism.
"
The schools we have worked with have been impressed by the incredible reception the projects have had among the participants. They told us that the experience helped them define themselves as individuals

" – Giulia, teacher
"
The workshop, the classes, and all of the professionals who accompanied us on this journey helped create the map for a future journey

" – 

Paola, operatrice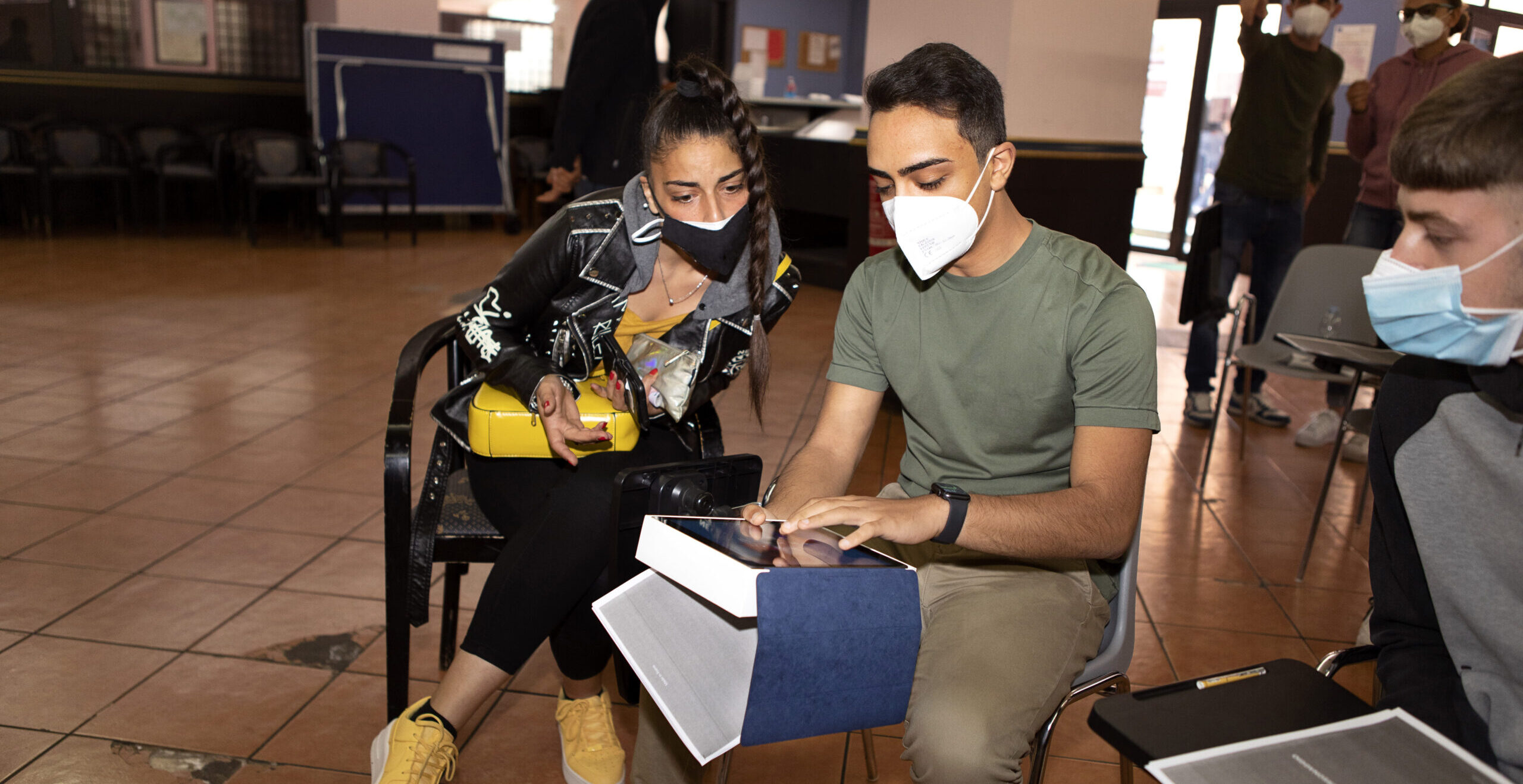 It is a social-educational service that supports constructive forms of aggregation and socialization, where young people can meet to develop skills of creative, cultural, recreational, information and training, aimed at promoting well-being and preventing discomfort. The service is aimed at pre-adolescents and adolescents of both sexes from the Roman territories of Finocchio and Borghesiana, without any limitation dictated by family situation, existential, ethnicity, disability status etc. Il Muretto offers: a Youth Aggregation Center for recreational activities; socio-cultural programming and recreational workshops; orientation activities to study and work; listening desk for students, parents and teachers; integration with other institutions and/or services active in the area (Social Service of the City Hall, services of ASL RM / B, Social Service for minors of the Ministry of Justice, social, cultural and sports in the area); recreational workshops; school support and daily assistance to study.
"
The classes participated with enthusiasm and people continue to come, to go to Il Muretto to get more ideas, they propose projects, they get involved, and for us this has an enormous value. They took it seriously, they carried it out with commitment and dedication.

" – Rosi, operatrice
Rispazio (III Municipio)
It is an association of young Roman girls and boys who have decided not to ignore the problems of their territory and of the younger generations who live there. Rispazio acts through a redevelopment that starts from the people, a network that brings together young hands and minds that want to change, creating first of all common spaces for growth and comparison. Rispazio works to build projects of meeting and cultural sharing. One of its objectives is to give life to a place of expression, comparison, training, growth for young romans and people in general.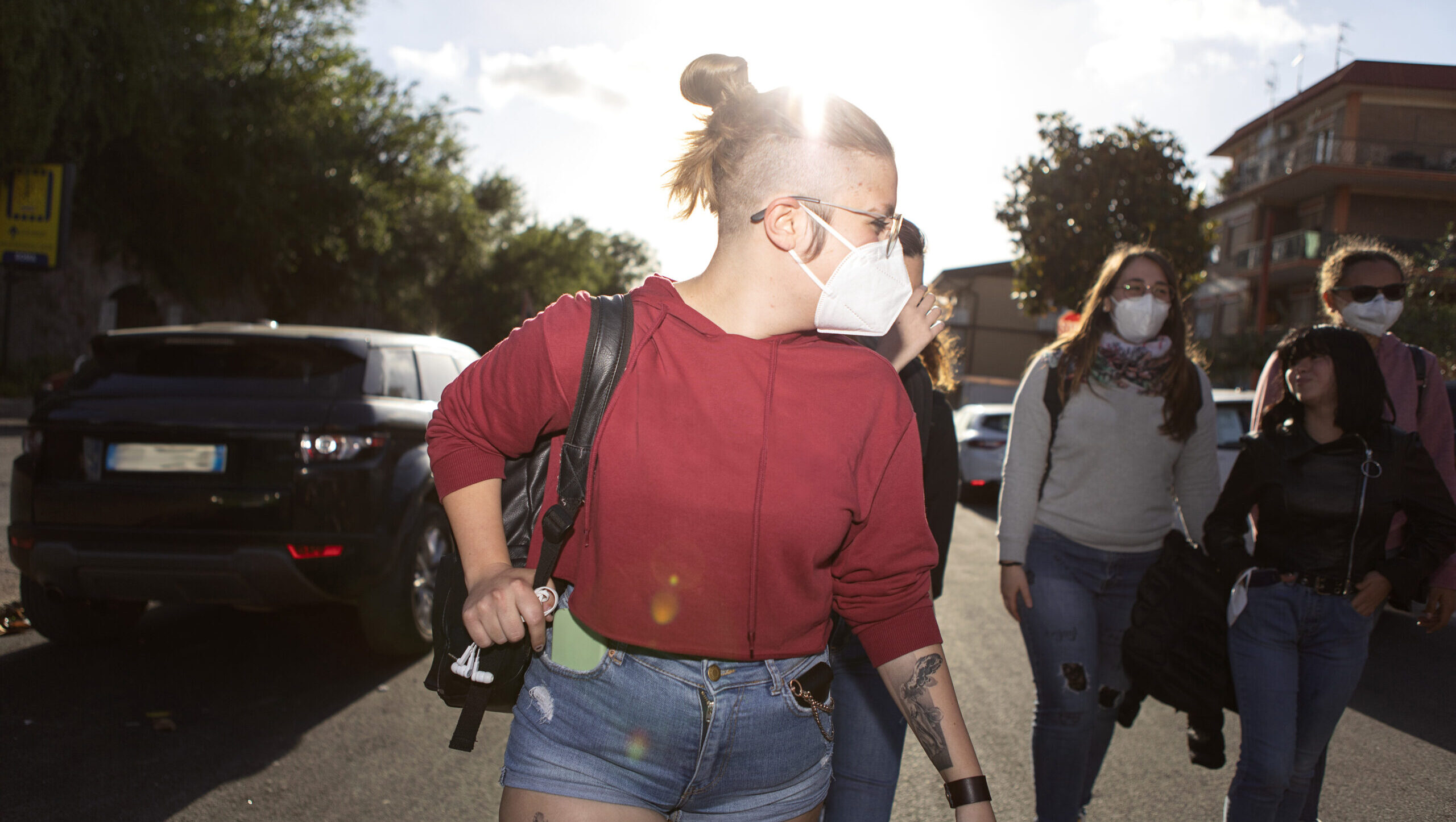 TODAY AT APPLE
is an Apple program which offers hands-on sessions led by Creative Pros, world-class artists, photographers and musicians, teaching sessions of all skill levels in select cities around the world.
Made in Rome is Today at Apple's program dedicated to supporting young Romans in underrepresented and excluded communities explore their passions and develop their skills to unlock new opportunities.