8-Ball in Italia
Support your community, get involved!
Starting off on Thursday 31 January 2019, NERO presents a new collaboration with NYC-based 8-Ball Community. For over ten weeks, 8-Ball will establish a temporary home base in Italy, through a series of local live broadcastings on 8-Ball Radio and 8-Ball TV, and a series of talks, workshops, a reading library, live performances, screenings and events.
These two months will be kicking off a long-term collaboration between NERO and 8-Ball Community, which will culminate in 2020 with the publication of a comprehensive book on the history of 8-Ball since its origins, in 2012 (NERO Editions).
8-Ball in Italia will start with a series of radio shows and live music sessions broadcasted from La Fine club in Rome, until the end of March.
The program will continue with a week full of events in Milan (18–24 March) at the NFQ space, the brand new space by NERO and FABIO QUARANTA, opening its doors to the public for the first time on this occasion. Here, in addition to the radio station, a TV studio will be set up for free public usage, as well as an extensive program of free talks, workshops and events focused on activism and art, generating connections and conversations between the NY-based community and the Italian creative scene (full program out soon).
All contents produced during the ten weeks will be aired on the 8-Ball platforms and on NERO, and constantly archived in a special page on our website.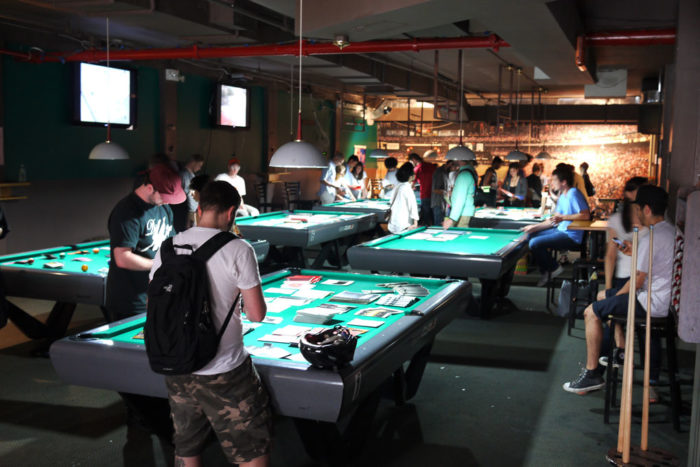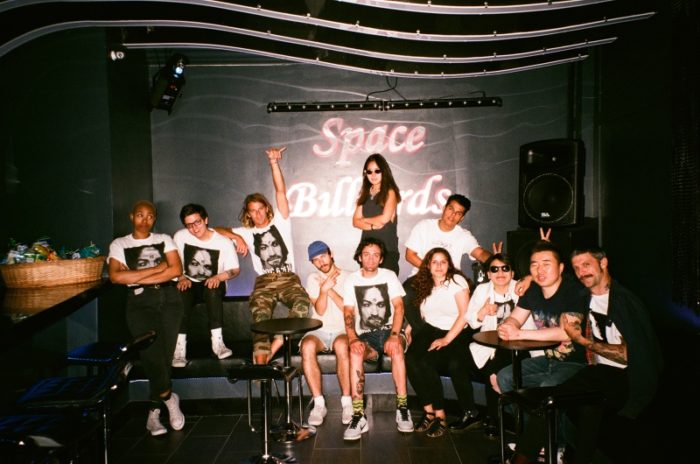 About 8-Ball
8-Ball Community Inc. is an independent nonprofit organization that nurtures and supports a community of artists through free, open-access platforms and events. 8-Ball provides virtual and physical meeting sites for people of all ages, gender and backgrounds. Its mission is to generate collaborative and educational exchange through public access television and radio stations, an imprint, a self publishing fair, a public library, an internship program, a residency and series of workshops in art-related trades. 8-Ball Community operates free of elitism and is governed by its participants.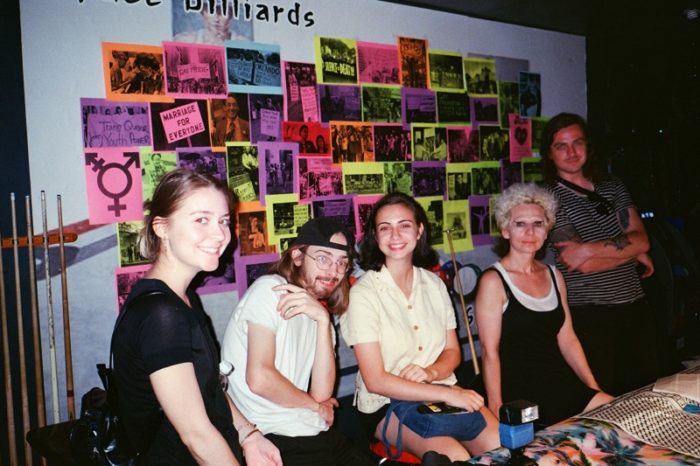 "Everyone is welcome.
8-Ball is a group effort.
We constantly expand our community.
We have no elitism.
We have no borders.
We work against privileges based on race, religion, sex, class or ability.
We are looking for no profit.
We do not have any association with brands.
We are against the competitive environment of the capitalistic world.
We believe the process is more important than the end result.
We want to inspire others to make even better projects.
We are here to learn from each other.
We want to help maintain the value of physical things in a virtual society."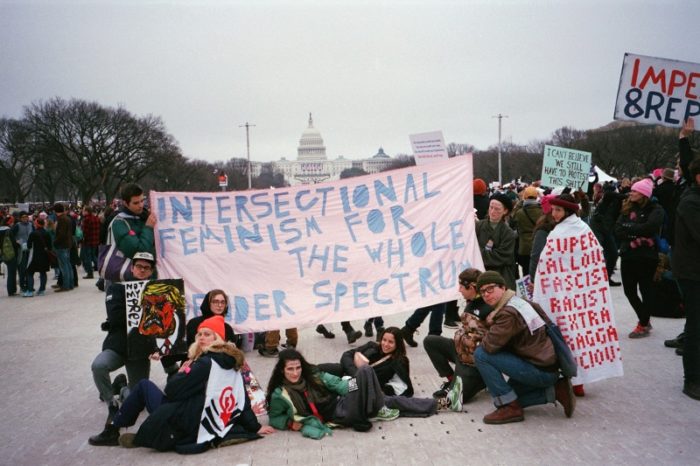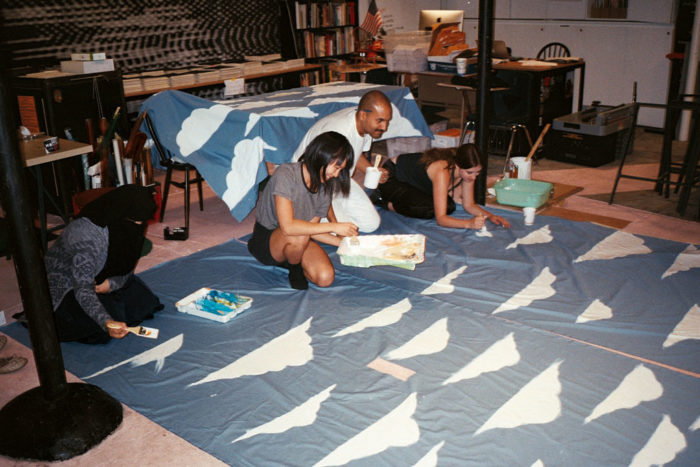 A Brief History
8-Ball came from an un-planned and spontaneous decision made by three friends to prevent a small Billiard Hall in Brooklyn from going out of business. Between January and July of 2012, Grand Billiard hosted events, parties, screenings, launches and other sorts of gatherings. Then in June of that same year, they decided to invite local publishers and artists to show and sell their products on the pool tables. This was the first 8-Ball zine fair. The fair now takes place twice a year in NYC and once in SF. 8-Ball Community has expanded since then, producing other events, a radio station, a public access TV, workshops, parties, libraries, books, zines, a gallery, a members-only club and a special newsstand that has sold exclusively self-publications and lived for 7 months in the subway system of NY; The Newsstand was reproduced as an installation, that was part of the New Photography 2015 show at the Museum of Modern Art in NYC.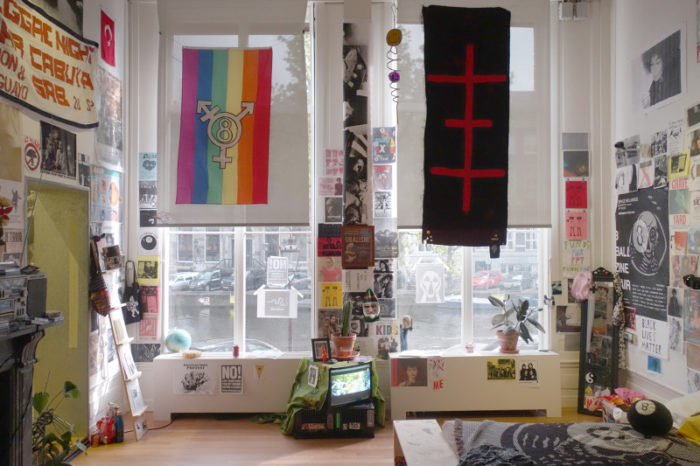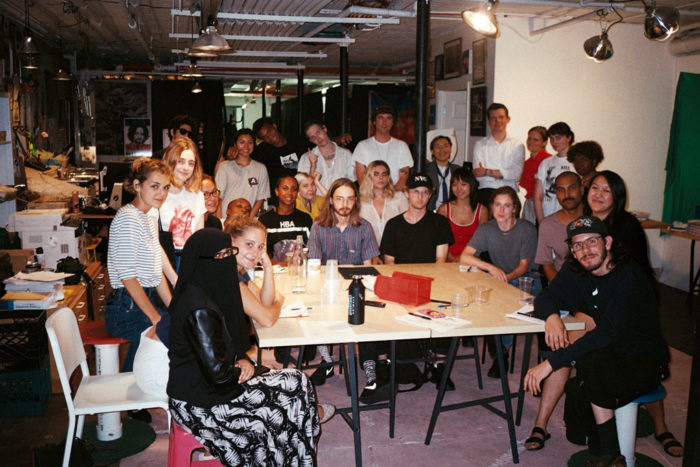 8-Ball Radio
8-Ball Radio operates from Playground Coffee in Brooklyn but streams submitted shows from all over the states and worldwide. Programming encompasses a variety of musical sub-genres and talk radio, providing a unique listen from hour-to-hour, seven days a week. 8-Ball Radio also engages with 8-Ball community through live broadcast events such as music shows, festivals, lectures and political gatherings, art exhibits, and neighborhood meetings. With over 200,000 individual global listeners as of 2017, 8-Ball Radio hopes to expand its audience and programming even further.
8 Ball TV
8 ball TV is an online public access station. Everyone is invited to participate, either by submitting original content or filming. 8-Ball provides equipment, support, and studio time as needed to the best of its ability. 8-Ball attempts to air everything that is submitted. No commercial or branded videos allowed. You will retain and own the rights to your content. 8 ball TV is a platform for and exists to support community broadcasting. 8-Ball does not intend to censor anyone and content may be submitted anonymously.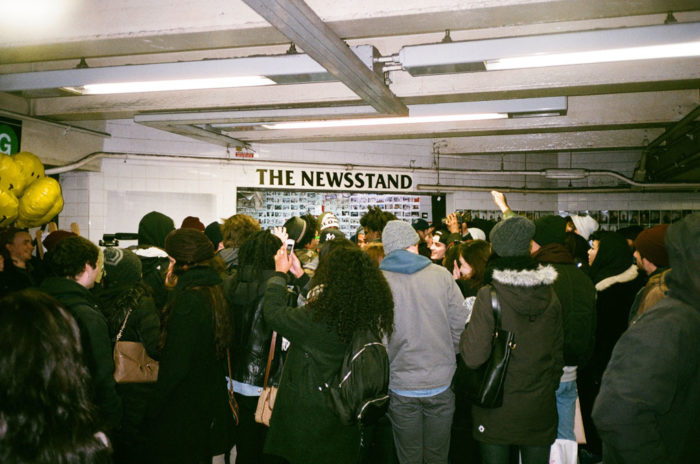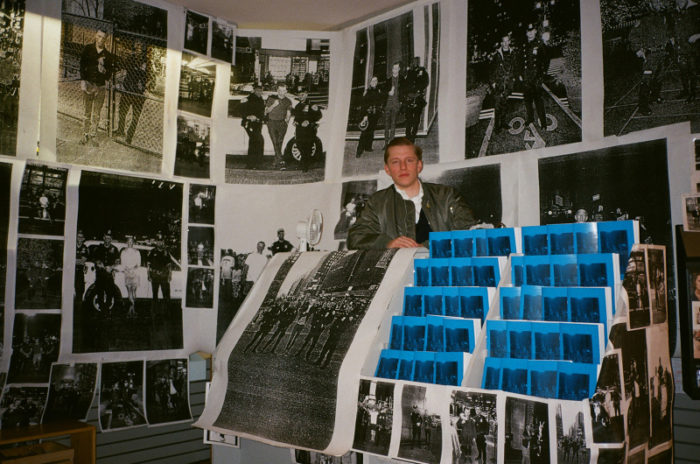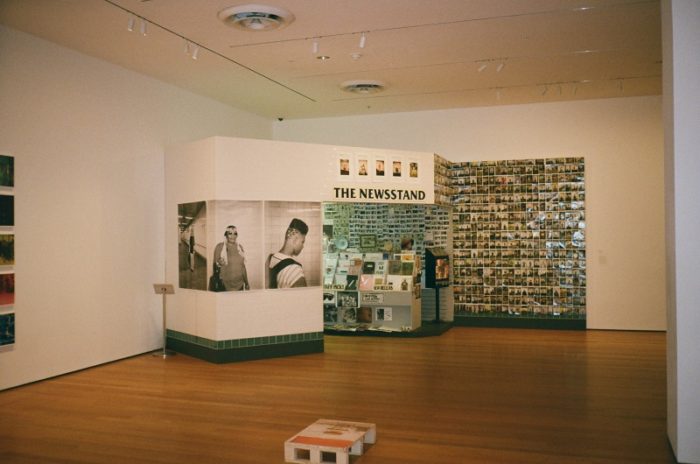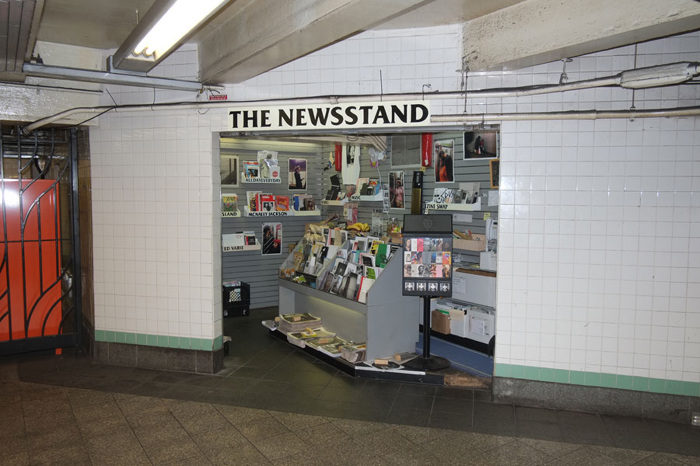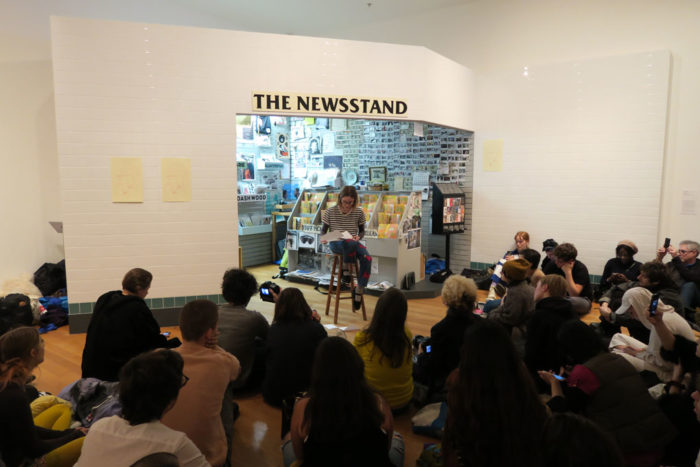 8-Ball Publishing
8-Ball Publishing develops unique concepts for new publications and collaborates with artists to create works in a variety of formats, focusing on underrepresented content and emphasizing handmade printing and binding techniques. The publishing team also hosts educational workshops on bookmaking, self-publishing and the care of printed matter, often in collaboration with other organizations and museums. One of the main production for the Publishing team is also to reproduce various informative and radical zines from various collectives around the world, and sell them as "pay-what-you-want."
8-Ball Library
From the Newsstand's time in the subway, 8-Ball Library maintains an extensive archive of thousands of self-publications, from 8-Ball own productions, donated works from fairs or by mail, and individual discoveries made outside events and bookstores. Also included in the archive are 8-Ball memorabilia such as posters from past events and unique artworks. By preserving the collection according to archival best practices, this remarkable archive is easily accessed and visitable by appointment, and is often featured in off-site library installations curated by the team. The Newsstand archive has been then exhibited at MoMA in NYC and was then donated to the museum, and reproduced in 2017 for the show Etre Moderne: MoMA a Paris. The 8-Ball Library team have installed libraries in New York, Miami, Istanbul, Paris and Amsterdam.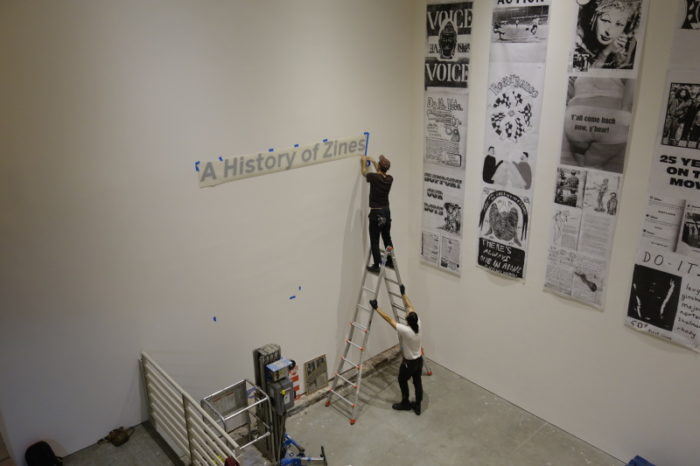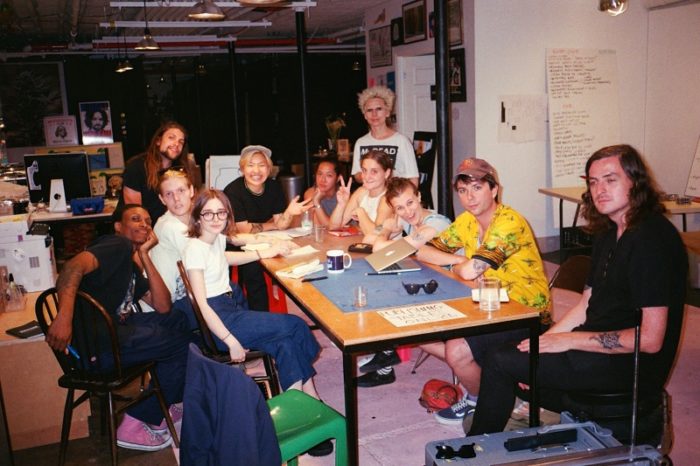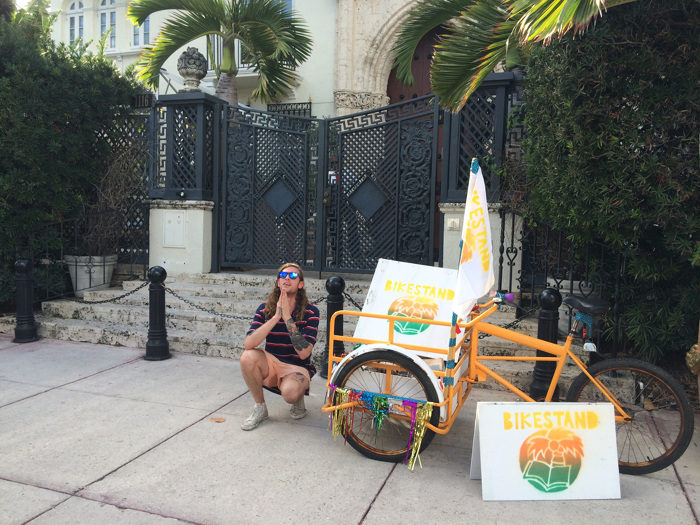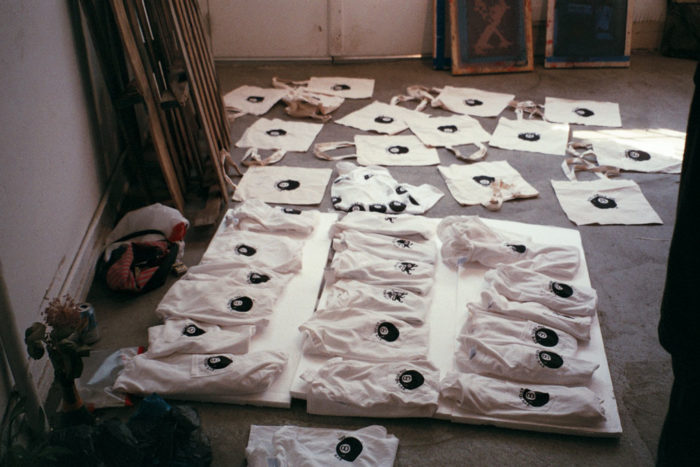 8-Ball Merch
The Merch team produces a series of merchandise by, or in collaboration with the 8-Ball Community. 8-Ball tries to keep all the work hand made, and to engage with local companies and the most sustainable products. 8-Ball intends to keep the merch production as small as possible, to support other 8-Ball projects, with no intention to brand ourselves in a consumerist way.
8-Ball Events
8-Ball Events cuts across all of 8-Ball programs and is at the center of the community. Throughout the year 8-Ball organizes a busy calendar of community events, including the annual 8-Ball Zine Fairs in New York City and San Francisco, film screenings, performances, workshops, discussions, and more.
Interested in volunteering for 8-Ball Community? click here